Podcast EP81: The Future of Neural Processing with Quadric's Steve Roddy
Dan is joined by Steve Roddy, chief marketing officer of Quadric, a leading processor technology intellectual property (IP) licensor. Roddy brings more than 30 years of marketing and product management expertise across the machine learning (ML), neural network processor (NPU), microprocessor, digital signal processor (DSP) and semiconductor IP industries.
Dan and Steve discuss the current state of AI deployment, today and tomorrow. Steve provides an overview of the products being developed by Quadric – how they fit today and a bit about where the company will take the industry tomorrow.
The views, thoughts, and opinions expressed in these podcasts belong solely to the speaker, and not to the speaker's employer, organization, committee or any other group or individual.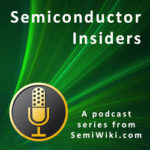 Share this post via:
---