Podcast EP50: What happens next in the CPU and GPU wars?
Tom is the creator of the Moore's Law Is Dead YouTube Channel and Broken Silicon podcast. He creates videos and writes articles containing in-depth commentary and analysis of what's going on in Technology, Gaming, and Computer Hardware; and also recaps the news and interviews people working within the gaming & semiconductor industry on Broken Silicon.
YouTube Channel (https://www.youtube.com/channel/UCRPdsCVuH53rcbTcEkuY4uQ)
Podcast
(https://podcasts.apple.com/us/podcast/broken-silicon/id1467317304)
Website
(https://www.mooreslawisdead.com/).
The views, thoughts, and opinions expressed in these podcasts belong solely to the speaker, and not to the speaker's employer, organization, committee or any other group or individual.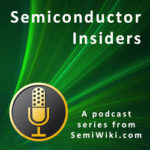 Share this post via:
---