Podcast EP172: RISC-V International, Today and Tomorrow with Calista Redmond
Dan is joined by Calista Redmond, CEO of RISC-V International. Prior to RISC-V International, Calista held a variety of roles at IBM, including Vice President of IBM Z Ecosystem where she led strategic relationships across software vendors, system integrators, business partners, developer communities, and broader engagement across the industry.
Dan explores the momentum RISC-V International has achieved in the market with Calista. Current developments to facilitate the standard are discussed, along with the impact of key strategic relationships. Calista reviews the organization's significant presence at DAC, as well as substantial events elsewhere around the world.
Calista clarifies the question of whether RISC-V is open source or an open standard. She also discusses what lies ahead.
The views, thoughts, and opinions expressed in these podcasts belong solely to the speaker, and not to the speaker's employer, organization, committee or any other group or individual.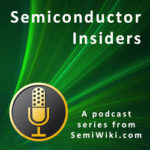 Share this post via:
---