Podcast EP158: The Benefits of a Unified HW/SW Architecture for AI with Quadric's Nigel Drego
Dan is joined by Nigel Drego, the CTO and Co-founder at Quadric. Nigel brings extensive experience in software and hardware design to his role at Quadric. Nigel is an expert in computer architectures, compiler technology, and software frameworks.
Dan explores the unique and unified HW/SW architecture developed by Quadric with Nigel. The benefits of a single architecture programmable approach to on-chip AI is explained, along with specific examples of how to adapt the system to various AI processing challenges.
The views, thoughts, and opinions expressed in these podcasts belong solely to the speaker, and not to the speaker's employer, organization, committee or any other group or individual.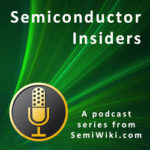 Share this post via:
---