Territory Account Executive, Core Lab Solutions
Full Time
Applications have closed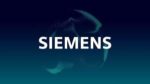 The Territory Account Executive reports to the Territory Director for Siemens Healthineers, Core Laboratory Solutions.
Position Overview:
The Territory Account Executive role is a field based position serving as the key point of contact for Siemens customers. Overall responsibility for selling products, services, solutions to new and/or existing customers directly or through sales channels and establishing and/or maintaining customer relationships. 
Responsibilities:
• Drive account strategy, enhance customer relationships, and increase Reagents and Consumables revenue through reagent ordering and menu expansion.
• Manage contract compliance to ensure volume and other contractual commitments are fully met.
• Conduct instrument sales in small local hospitals and physician office labs.
• Maintain and update instrument renewals in the Shareville Customer Relationship Management (CRM) tools to ensure visibility and accuracy
• Leverage different resources and approaches to drive efficiency and manage risks
• Assumes product ownership and responsibility of all diagnostic business units with basic understanding of the products and positioning against the competition. 
• Develops relationship with base of customers to maintain and grow diagnostic reagent business in Chemistry, Immunoassay, Automation and Information Technology. 
• Effective utilization of resources, both internal and external, to maintain and grow relationships to accomplish goals.
• Accountable to develop and implement strategic plans to drive product line revenue in territory for all assigned account in both the short and long term. 
• Shared responsibility with all Specialists to maximize capital revenue and profitability.
• Act with good judgment and decision making, aligned with Siemens Healthineers Laboratory Diagnostics commercial strategy
• Updates reagent trending reports to ensure accuracy in reagent forecast. 
• Manage quoting and proposal process as well as delivery to the customer.
• Conducts Business Reviews with top customers or when warranted. 
• Responsible for forecasting revenue and unit opportunities in business reviews.
Customer relationship responsibility:
• Establish relationship with customers vertically from bench tech to c-suite. Develops trust and establishes credibility with diagnostic section heads and lab management. Maintains relationship with Materials Management, as well as C-suite. 
• Develops a complete understanding of the organization's structure and key buying influences of assigned accounts. 
• Orchestrates customer presentations and demonstrations, articulating the value proposition of product / solution / service offerings. 
• Problem resolution – assumes ownership of account issues and uses appropriate resources.
Required Knowledge/Skills, Education, and Experience:
• BS/BA in related discipline or advanced degree, equivalent combination of education and experience may be considered. 
• Geographical accessibility to territory.
• Proven history of successful sales with 3+ years of experience in the healthcare industry. 
• Ability to influence without authority and collaborate across all levels of an organization (internal and external).
• Strong relationship management skills with demonstrated ability to serve accounts
• Affirmative customer service attitude
• Demonstrated knowledge of lab diagnostic instruments, assays, broad market dynamics & key players.
• High degree of business acumen to include standard competencies (financial, market positioning, healthcare industry, and customer) in order to make sound decisions. 
• Demonstrated organization skills.
Share this post via:
---