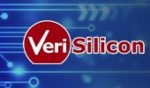 Descriptions
Develop in-depth understanding on digital IP products and their applications to capture product information into simple, accurate, and polished documents, covering the fields of computer graphics, video processing, imaging, artificial intelligence, and computer vision.
Collaborate with R&D developers and product engineers to capture requirements, define and develop new formal technical documentation.
Edit existing developer-written spec in preparation for formal document publication.
Maintain and update technical documentation database, including contents for hardware, software, and tools/SDK.
Analyze current documentation content, communicate and obtain feedback from others, and make improvement as necessary.
Edit and format technical documents to make them elegant and easy to read.
Review or translate marketing materials such as CEO speech words, newsletter, product brief, company or department introduction, and other publicity documents for marketing purpose.
Requirements
Work experience and rank are not limited.
Strong written and verbal communication skills and experience working with cross functional teams.
Background in engineering or computer science is a big plus.
Excellent attention to detail and the ability to prioritize and work on multiple projects in fast-paced and changing environment.
Proactive, self-motivated, and open-minded attitude.
Share this post via:
---