Technical Documentation Specialist I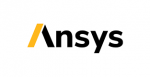 Website ANSYS
Date: Feb 25, 2020
Location: Lebanon, NH, US, 3766
Company: Ansys
ANSYS is the global leader in engineering simulation, helping the world's most innovative companies deliver radically better products to their customers. By offering the best and broadest portfolio of engineering simulation software, ANSYS helps companies solve the most complex design challenges and engineer products limited only by imagination.
Summary 
The Technical Documentation Specialist will work as a member of highly skilled and motivated project teams to create well organized, high quality, user friendly documentation for the Computational Fluid Dynamics (CFD) applications within the ANSYS software products.
Responsibilities 
A Technical Documentation Specialist I writes and edits product documentation, including user and reference manuals, videos and tutorials.
Gathering, organizing, reading, and analyzing technical information, concepts, programs, and existing product information from various sources to document new or changing product functionality.
Assisting in the development of plans to capture information revisions, to incorporate new information needs, and to meet scheduled product release dates.
Producing product information by complying with established procedures, standards, style guides, and schedules.
Writing, formatting, editing, reviewing, and proofing technical information for technical and non-technical users.

Defining logical steps to perform required functions on software products.
Assembling graphic aides within documents.
Producing video "how-to" topics using Camtasia or similar video creation software

Editing and preparing the documentation for release.
Preparing and completing work adhering to project goals and schedules.
Attending product development meetings and design review meetings to determine documentation needs for product releases.
Ensuring customer satisfaction by preparing product information that is useful, accurate, and user friendly

Soliciting comments on readability and accuracy of documentation.
Interacting with technical departments to resolve usability issues and information discrepancies.
Ensuring that all product information is reviewed and approved

Providing regular updated project status reports to management and other defined contacts
Other job-related duties that may be assigned by management from time to time.
Minumum Qualifications 
Bachelors' degree in Engineering, Applied Mathematics, or Science (or equivalent experience).
Excellent written and oral communication skills.
Ability to understand technical concepts to create clear and concise documentation.
Ability to work effectively within a team and with teams situated in various locations.
Preferred Qualifications 
One to three years' experience in technical writing.
Experience with Computational Fluid Dynamics software and familiarity with documentation mark-up language would be useful assets.
CULTURE AND VALUES
Culture and values are incredibly important to ANSYS. They inform us of who we are, of how we act. Values aren't posters hanging on a wall or about trite or glib slogans. They aren't about rules and regulations. They can't just be handed down the organization. They are shared beliefs – guideposts that we all follow when we're facing a challenge or a decision. Our values tell us how we live our lives; how we approach our jobs. Our values are crucial for fostering a culture of winning for our company:
Customer focus
Results and Accountability
Innovation
Transparency and Integrity
Mastery
Inclusiveness
Sense of urgency
Collaboration and Teamwork
Share this post via:
---