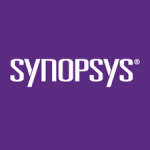 Website Synopsys
At Synopsys, we're at the heart of the innovations that change the way we work and play. Self-driving cars. Artificial Intelligence. The cloud. 5G. The Internet of Things. These breakthroughs are ushering in the Era of Smart Everything. And we're powering it all with the world's most advanced technologies for chip design and software security. If you share our passion for innovation, we want to meet you.
Responsible for developing, applying, and maintaining quality standards for ICV.  Develops and executes software test plans. Analyzes and writes test standards and procedures.  Maintains documentation of test results to assist in debugging and modification of software.  Analyzes test results to ensure existing functionality and recommends corrective action.
We are looking for one who is good to analyze and resolve problem. The candidate is responsible and willing to take challenge. We expect the candidate is familiar with Unix/Linux OS, software development.
Inclusion and Diversity are important to us. Synopsys considers all applicants for employment without regard to race, color, religion, national origin, gender, sexual orientation, gender identity, age, military veteran status, or disability.