Support Software Engineer
Full Time
Applications have closed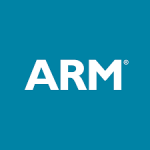 Website ARM
Job Description
Arm Northern Ireland are seeking a Support Software Engineer to work at our new offices in Belfast.
Are you a Support Software Engineer that is passionate about and dedicated to delivering high-quality support to customers? The Pelion team builds, maintains, and operates High Availability solutions based on the latest standards and technologies and aims at secure connectivity and device management of cellular IoT and consumer devices set to be deployed in trillions in the coming years.
Our technology is on the groundbreaking area of the enterprise and cellular grade Internet of Things, with comprehensive support of multiple access technologies, we're on our way to connecting a trillion devices. Do you believe that in the future, all devices should be able to be connected, with no compromise on quality, security, or privacy? You have the opportunity to develop and support technology that changes the future of all IoT devices in the world and how they harmonize with the environment we live in.
In this position, you work within our operations teams working a Panama 24/7 365 shift schedule based at our Belfast Arm office.
Job Requirements
Collaborate with and work as in a team, with platforms, applications, and network engineers developing & supporting the infrastructure on a shift schedule (24/7)
Investigate, Diagnosis & Resolve Incidents, analysis of monitoring, logs, and system behaviour to resolve Incidents as quickly as possible in accordance with customer contractual Service Levels. Attend Post Incident Reviews
Monitor network status, performance and capacity and develop and implement improvements. You support the implementation of new connectivity during complex MNO and customer integrations
Contribute to Problem Management and Continuous Service Improvement
Coordinate and collaborate with customer contacts, 3rd Party vendors, and other Arm teams. Track and document all Incidents worked on in detail
Learn from engineering teams to develop an understanding of Arm's connectivity and device management technology
As a Support Engineer you possess good communication skills (verbal and written) combined with an analytical mind You love being part of a fast-paced High Availability environment and be adept at collaborating both within and outside the team. Show success in diagnosing and resolving Incidents using groundbreaking technology.

Essential Skills:
Strong cross-platform networking skills because you support existing customers using Arm's service-based technologies
Experience working with both service orientated architecture and microservice architectures
Unix systems administration experience (Linux), knowledge of RADIUS, and associated AAA systems.
Awareness of various VPN implementations including IPSec, OpenVPN, and L2TP
Familiarity with working in a secure accredited environment. You have worked with Cisco firewalls, Load Balancers, and Traffic Management, as Database connectivity knowledge e.g. MongoDB

Desirable Skills:

Experience of supporting integration between various Private- and Public-Cloud platforms
Support experience with Carriers and MVNOs a huge plus
Experience in supporting connectivity or device management services
Understanding of the challenges of networking with containerized solutions. Software-Defined Networking, Virtual Routing, and Switching frameworks and Evidence of working within a security framework such as ISO27001, SOC2, of GSMA SAS
ITIL v4 Foundation desirable
Share this post via:
---