Supply Chain EHS Regulatory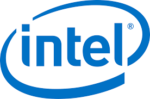 Intel
Job Description
Intel's Supply Chain Responsibility Team is seeking a Program Manger within our Responsible and compliant chemical regulatory team to Develop and implement a program to ensure the chemical related risks to Intel's manufacturing equipment and related articles are monitored, understood, and mitigated within Intel and our supply chain. The person will develop and lead the strategy with our equipment and related sourcing organizations as well as with critical suppliers and supplier consortium like SEMI. This position will report to the Responsible Chemical manager as part of a team supporting Intel's and its supply chain's EHS regulatory compliance and our 2030 goals around improving our manufacturing chemical footprint
 As the Supply Chain Environmental Health Safety Regulatory, you will be responsible for but not limited to: 
Establish business processes to monitor risk of EHS regulations impacting suppliers of articles
Update Existing Business Processes, Specifications, and contracts to include substance in Article Requirements
Form a dedicated resource/team to manage regulations that may impact the "equipment -like" supply chain with impacted business groups who procure equipment and articles
Identify BKM's appropriate systems to understand, manage and mitigate, communicate chemical regulatory impacts in the "equipment" SC
Develop solutions to automate supplier engagement and logic-driven data validation to produce actionable analytics on information related to their product EHS compliance.
Represent Intel's and it's supply chain objectives in external related forums like SEMI and related organization.
Drive consortia/industry to develop a common platform for suppliers to report to customers
Benchmark and understand other leading industry practices like automotive, aerospace on their programs to manage regulated substances within complex articles.
Track global emerging legislation and regulatory requirements related to substance in articles such as EU Reach; EU SCIP, TSCA
Partner with internal and external stakeholders to contribute to overall strategy, roadmap, and execution of our internal goals.
Research risk, processes, and standards associated with emerging substance is article requirements.
Partner with stakeholders within and outside of Global Supply Chain to strategize implementation and success of the Substance in article program. (Corporate Product Regulation Standards)
The ideal candidate should exhibit the following behavioral traits:
Organizational, time management and Program Management skills
Communication and presentation skills; manage supplier escalations internally and externally through effective communication at all levels
Strong influencing and working relationships with suppliers and other organizations both internal and external
Pragmatic approach to meeting commitments and goals
Effective listener, Inclusive Team player
Qualifications
You must possess the below minimum qualifications to be initially considered for this position. Preferred qualifications are in addition to the minimum requirements and are considered a plus factor in identifying top candidates.
Minimum Qualifications:
The candidate must possess at least one of the following degrees plus the years of experience determined for each degree in the areas specified below
Bachelor's degree in engineering, chemistry, supply chain, sustainability or a related field of study and 7+ years of professional experience in responsible sourcing.
Master's degree in engineering, chemistry, supply chain, sustainability or a related field of study and 4+ years of professional experience in responsible sourcing.
This position is not eligible for Intel immigration sponsorship.
Preferred Qualifications:
Prior experience in a relevant field such as product regulatory compliance, supply chain EHS management, supplier management or related field
Advanced degree in relevant field such as MBA, Supply Chain, Engineering or Sustainability
Experience running an implementing a corporate EHS regulatory "due diligence" program and compliance reporting
Knowledge of existing product related EHS regulations and due diligence guidance, such as EU REACH, IPC 1752, and other related frameworks and understanding of product related EHS regulatory risk
Expertise in product related EHS third-party standards, certifications, and assessments
Prior experience in product regulatory EHS compliance or related field
Knowledge and understanding of deep supply chain analytics and mapping to better understand specific components within complex articles and reporting
Apply for job
To view the job application please visit jobs.intel.com.
Share this post via:
---