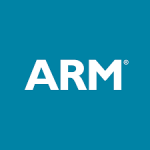 Website ARM
Job ID #: 17924
Job Category: Finance & Accounting
Employment Type: Experienced Professionals
Division: Administration
Department: Finance Leadership Team
Primary Country: USA
Primary Location: San Jose (CA)
Job Description
Arm technology is at the heart of a computing and connectivity revolution that is transforming the way people live and businesses operate. Our advanced, energy-efficient processor designs are enabling the intelligence in 100 billion silicon chips and securely powering products from the sensor to the smartphone to the supercomputer. With more than 1,000 technology partners including the world's largest business and consumer brands, we are driving Arm innovation into all areas compute is happening inside the chip, the network and the cloud.
About the role
In this role, you will be supporting Arm leadership in evaluating strategic and financial initiatives, being in a unique position with visibility into the overall global business. You will be a key member of the team driving and supporting Arm's company-wide financial planning, capital structure analysis, forecasting, reporting and analytics efforts. You will help track and analyze key business/financial KPIs, uncover trends, assess current/future business risks and opportunities, and formulate long-term business plans. You will also have the opportunity to communicate and drive these insights into actionable strategic initiatives. This is a highly visible and challenging position, providing key forecasts and actuals analysis to the Executive Team for the entire company. This role works closely with all Finance functions and business units across Arm to understand the financial health and performance of the company. The ideal candidate is highly self-motivated, analytical, thrives in a fast-paced environment and is comfortable thinking in front of senior leadership.
What will I be accountable for?

Sophisticated financial modeling and valuation – build complex financial and operating models from scratch and improve existing models to solve complex questions. Develop and evolve scalable processes to effectively manage financial performance, improve forecast accuracy and inform strategic decisions across existing and new markets
Perform data-driven analysis to identify, evaluate and execute on value creation initiatives, investment opportunities and risk mitigation strategies
Apply long-term financial goals to complex decisions across the organization;
Identify and track key internal and external metrics to guide operational impact
Prepare presentations and key reporting to the Board of Directors and Executive team
Support capital raise activities and other strategic initiatives
Help automate, improve, and scale reporting and business metrics reporting
Be creative, adaptive and eager to learn new technical skill sets
What skills, experience and qualifications do I need?

Bachelor's degree in Finance, Business, Economics, Engineering or another directly related field of study
Minimum (2) years of experience in investment banking, private equity, VC, corporate development and/ or in an equivalent corporate role
Corporate finance, modeling, valuation and financial analysis experience
Excellent written, oral communication and presentation skills
Ability to work effectively in an environment with a high degree of ambiguity
Interest in understanding new technology/ markets including semiconductors, software, and or IoT markets
Willingness to work with teams across different geographies