Staff Verification Engineer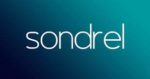 Sondrel
Are you a hands-on technical contributor who can take a lead on ASIC/SoC and IP development projects? We have a fantastic opportunity for a Staff Verification Engineer to come and join our tight knit family at Sondrel and make a real impact. You will help architect, specify, and lead the implementation of verification projects using high level verification languages. You will work very closely with ASIC/SoC project leaders to implement complete verification environments and methodologies. If you like to work in a collaborative, multi-site development environment then we'd love to hear from you!
What you will be doing
Tracking development activities and administering milestones deliverables
Gathering creative and talented technical staff and forming a team for achievement of targets
Broadening your cross disciplinary knowledge through new assignments
Listening to customer feedback, recognising opportunities and providing feedback for technical innovation
Contributing to technical discussions with customers at all stages of sales interaction and to the development of technical sales documents such as a Statement of Work
Evaluating issues and defining solutions and providing advice and guidance to team members
Keeping up to date with all the advances in the field and ensure the company is well at the forefront of the state-of-the-art technology, methodologies and processes used in the industry
Coordinating and communicating with cross functional teams to define and create verification plans
Driving creative, dynamic projects with little guidance and have the ability to work independently
Solving problems of moderate complexity maintaining a high quality in your work
Interacting and collaborating with the more experienced team members to resolve challenging problems
Contributing to technical white papers
You may contribute to sales support as part of a team
What you will bring
Essential
A degree/masters or PhD in relevant subject
Minimum of 5 years' experience
Metric driven verification, verification planning, functional coverage, code coverage, verilog, Unit level and Top-level verification, testbench architecture design
Advanced knowledge of a single sub-function OR thorough knowledge of multiple sub-functions
A proven track record of delivering ground-breaking optimised design solutions in a functional verification
Hands-on expertise in IP and/or SoC level functional verification
Be able to evaluate issues and defines solutions as part of a team or take the lead in solving the issue
Be able to apply judgment in interpreting results and conduct quantitative analysis
Desirable
A love of tinkering to solve problems. After all, Verification is about trying to break a design and then fixing it so that it does not break again.
SystemVerilog, UVM, ABV, constrained random verification
VHDL, PSL, SVA
VMM, OVM
Formal verification – model checking, CDC, coverage closure, x-prop
Power aware verification – UPF and or CPF, RTL and gate-level simulation
SoC level verification – HW/SW co-verification, multi-mode simulation
HW acceleration – emulation
Verification infrastructure automation – Perl, Python, Java, Tcl, IP-XACT
Coverage databases e.g. UCDB
Who you are
An excellent leader with great communication, organisation and time management skills
A strong problem solver who is able to embrace new challenges and work under pressure
Have excellent attention to detail and ability to respond to changing priorities quickly
You are self-motivated and proactive in your approach
Passionate about all things technology and digital design
You're able to work under own initiative as well as in a collaborative team
Where you will work
For many people, their image of Morocco is based on black and white Hollywood movies. The reality is different, particularly in Rabat where our Moroccan office is located. This modern city sits where the Bouregreg River meets to warm Atlantic Ocean with many fantastic beaches. Small wonder that the Rabat office is high on the list for Sondrel staff to visit and even relocate to!https://www.sondrel.com/careers/where-were-hiring/rabat-morocco
Why Sondrel
At Sondrel we are encouraged to think differently, take on innovate and challenging projects and we're trusted to make independent decisions to progress our own careers in the way that we want. We pride ourselves on being specialists in what we do, collaborative in our approach and we're hugely passionate about driving the technology for SoC design.
We have teams across the globe which means there is opportunity for both domestic and international travel and the chance to network with some of the most highly skilled and knowledgeable engineers in the industry. Sondrel allows you to enjoy your work by having an autonomous environment built on trust, dependability and integrity as well as having a hybrid work environment catered to individual needs.
As we continue to grow, we are looking for bright individuals who are proactive in what they do, enjoy a challenge and have a desire for continuous learning experiences because, at Sondrel, no two days are ever the same.
What you get
Competitive salary
Company pension scheme
Discretionary Annual Bonus
19 days annual holiday
Public and Religious holidays in addition to annual leave
Hybrid, flexible work arrangements
Maternity Leave
Medical coverage
Continuous training with online training platform
International travel opportunities
Inclusion
Sondrel are proud to be an equal opportunities employer. We recruit people from varied backgrounds because it makes our team stronger, and we provide an inclusive workplace because growing in partnership is what makes our team great. We do our best to provide fair opportunities to everyone and we want to hear what you need to grow with us.
Share this post via:
---