Sr Principal Application Engineer – CFD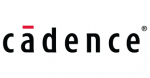 Website Cadence
To provide key technical support in CFD implementation, product demonstration, and sales presentations. Assist in Pre-sales, benchmark evaluation and delivery.
To demonstrate strong CFD ability on either of industries like turbomachinery, automotive, electronics.
To be hands-on in Cadence CFD codes, including Fidelity, Fidelity Pointwise, Celsius EC.
Have real engineering background to locate the technical needs of customers and use expertise to solve it.
Master degree is essential and 5+ years' experience, PhD degree with 3+ years' experience.
No less than 10 consulting projects participated or played a technical leader role in these projects.
Ability to understand what engineering behind on technical issues and can work with the team to drive solutions be solved.
Has basic knowledge of other direction of CAE. With the CFD needs come from customers, it can connect upstream and downstream, multi-physics.
Mastered one or more general commercial CFD tools, familiar with the characteristics of CFD software.
Good communication in English and good work attitude. Good at writing technical documents and presenting.
Share this post via:
---