Sr. Member, Technical Staff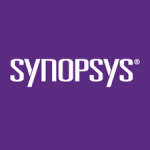 Website Synopsys
Job Description and Requirements
At Synopsys, we're at the heart of the innovations ushering the Era of Smart Everything, ranging from self-driving cars, Artificial Intelligence, Cloud, 5G, and IoT. Chip design today is more complex than ever as it needs to accurately model silicon behavior at vanishingly small geometries while handling large designs with hundreds of millions of logic gates. All while solving a series of NP-hard problems to deliver best-in-class clock frequencies within tight power budgets. There is a huge opportunity to innovate by developing smarter algorithms, data structures, and machine learning techniques, as we scale our industry-leading digital implementation solution for the next generation of powerful chips. If you share our passion for innovation, we want to meet you.
You will be joining the digital signoff R&D team in Synopsys' Silicon Realization Group and working on advanced technology nodes for Synopsys' industry-leading enterprise platform solution. In this role, you will be a lead for a highly experienced software development team and contribute to exciting new technologies for chip design automation, enabling leading design companies that shape our lives today. The successful person will work as the main developer on a part of a high-performing team tasked with developing efficient algorithms for product enhancement with advanced technology nodes.
Requirements:
• Designs algorithms and data structures. Has desires to learn and explore new technologies and demonstrates good examination and problem-solving skills.
• Customarily exercises autonomous judgment in selecting methods and techniques to obtain creative solutions.
• Performs in a project leadership role and contributes to complex aspects of a project.
• Work is self-directed and collaborative in nature.
Preferred Experience
• MS/Ph.D. + 12+ years of related large-scale EDA software development experience.
• Possesses a deep understanding in one or more of the following areas: static-timing, power integrity, RLC extraction, matrix solve, and distributed computing.
• Expertise in the development of complex software projects with C/C++ coding in a Linux environment.
• Proven background in data structures and algorithm development.
Our Silicon Realization Group is all about building high-performance silicon chips—faster. We're the world's leading provider of solutions for designing and verifying advanced silicon chips. And we design the next-generation processes and models needed to manufacture those chips. We enable our customers to optimize chips for power, cost, and performance—eliminating months off their project schedules. At Synopsys, we're at the heart of the innovations that change the way we work and play. Self-driving cars. Artificial Intelligence. The cloud. 5G. The Internet of Things. These breakthroughs are ushering in the Era of Smart Everything. And we're powering it all with the world's most advanced technologies for chip design and software security. If you share our passion for innovation, we want to meet you.
Share this post via:
---