Sr. Manager, Customer Experience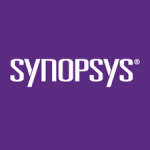 Website Synopsys
Job Description and Requirements
This role is based out of the Synopsys SIG San Francisco, CA office. This position reports to the VP of Solutions.
About Synopsys Software Integrity Group (SIG)
Synopsys Software Integrity Group helps organizations build secure, high-quality software, minimizing risks while maximizing speed and productivity. Synopsys, a recognized leader in application security, provides static analysis, software composition analysis, and dynamic analysis solutions that enable teams to quickly find and fix vulnerabilities and defects in proprietary code, open source components, and application behavior. With a combination of industry-leading tools, services, and expertise, only Synopsys helps organizations maximize security and quality in DevSecOps and throughout the software development life cycle.
For more information, go to www.synopsys.com/software.
As the Senior Manager of the Customer Experience team for a suite of products you will be responsible for guiding the process of implementing proactive Customer Experience management.
You will be joining high performing Solutions teams challenged with driving best of breed security tools on a common platform complemented by a set of Managed Services. You will track the customer journey on a dashboard in an Agile environment. First hand experience of developing, measuring and improving a B2B customer journey is a must.
You must enjoy communicating with all areas of the company. You will work closely with the Synopsys Product Management and Engineering Teams, as well as with Product Marketing, Support and Services.
Key Responsibilities
• Define the customer experience program across a suite of products and services
• Develop a customer journey map and implement metrics to model performance
• Identify and prioritize opportunities to improve customer experience
• Collaborate with stakeholders to implement customer experience changes
• Communicate to all the key stakeholders on performance and improvement plans
• Work with customer facing teams to capture and share feedback
Requirements
• 5+ years Customer Experience or related work experience
• Strong communicator and most importantly listener with both technical and non-technical colleagues
• Experience working with both on premise and SaaS delivered B2B tools
• Experience working with developers and IT leaders a plus
• A bachelor degree or equivalent in real-world experience
Share this post via:
---