Software Engineer – Intern/Co-op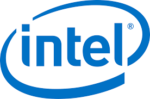 Intel
Job Description
Come intern with one of the largest electrical engineering companies in the world.
Come Intern with our Programmable Solutions Group (PSG).
You will work on some aspect of the Intel Quartus compile system.
Roles and responsibilities may include to work on some of the most difficult and interesting algorithmic problems around.
Qualifications
You must possess the below minimum qualifications to be initially considered for this position. Preferred qualifications are in addition to the minimum requirements and are considered a plus factor in identifying top candidates. Experience listed below would be obtained through a combination of your school work/classes/research and/or relevant previous job and/or internship experiences.
Minimum Requirements:
Must be pursuing a Bachelor's degree in Computer Engineering, Engineering Science, Computer Science, Math, Electrical Engineering or equivalent.
3+ months of programming experience in C, C++, or Python.
Preferred qualifications:
At least one course in digital logic
Apply for job
To view the job application please visit jobs.intel.com.
Share this post via:
---