Software Development Engineer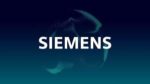 Website Siemens EDA
Software Development Engineer
We are looking for a highly motivated researcher & software developer with machine learning and/or semiconductor test background to join our R&D team developing industry leading tools that perform scan test diagnosis and yield learning from a volume of diagnosis results.
Successfully shipping semiconductor chips manufactured on today's advanced technology nodes requires efficient and effective test, ultra-precision diagnosis and accurate learning from silicon data. The Tessent family of tools including Tessent TestKompress and Tessent Diagnosis are the industry leading tools that enable semiconductor companies to perform these tasks, thus allowing them to sell parts with high quality and reliability.
As part of this role, you will be working alongside the industry leaders in this field to apply machine learning algorithms to the problems of test, diagnosis and learning from volume diagnosis data. This work will provide you a chance to create solutions for today's most challenging problems in the area of test and diagnosis and have a wide impact within the semiconductor industry.
The successful candidate must possess the following combination of education and experience:
PhD (OR MS with 5+ years of demonstrated research/industry experience) in Computer Science or Electrical & Computer Engineering with at least one of the following areas of focus (in order of preference):
a. Applying machine learning techniques to semiconductor test problems.
b. General machine learning not necessarily related to semiconductor test.
c. Scan test diagnosis algorithm development.
d. General semiconductor test topics: ATPG,DFT,BIST, scan compression.
Strong C++/Python development skills. Attention to detail and the ability to accurately estimate software tasks and delivery on schedule.
Excellent verbal, written and interpersonal communication skills.
Highly motivated to understand complex problems and come up with creative solutions.
Organization: Digital Industries
Company: Mentor Graphics Corporation
Experience Level: Experienced Professional
Job Type: Full-time
Share this post via:
---