Serdes Digital Design & Verification Engineering Intern 8 to 16 months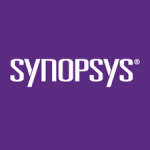 Website Synopsys
Synopsys technology is at the heart of innovations that are changing the way we live and work. Internet of Things. Autonomous cars. Wearables. Smart medical devices. Secure financial services. Machine learning and computer vision. These breakthroughs are ushering in the era of Smart, Secure Everything―where devices are getting smarter, everything's connected, and everything must be secure.
Powering this new era of technology are advanced silicon chips (SoC). We design latest connectivity solutions such USB, Ethernet, PCIe which are then integrated in our customers' SoC. These SoCs are used in computing devices including game consoles, graphics processors, smartphones, servers, 5G base stations and many more.
As part of our team, you will get experience in:
RTL coding, modeling of analog blocks, and writing testbenches in SystemVerilog for next generation PAM4 Serdes spanning multiple protocols like PCIe, Ethernet, USB
Defining Clock/Reset domain crossing design constraints and evaluating violations using latest CDC/RDC tools
Debugging RTL and gate-level simulation failures as well as firmware issues
Verifying functional behavior through simulation in Verilog behavioral models
Skill Requirements:
Excellent knowledge of digital design theory, semiconductor lifecycle and related topics
Proficient in language such as C and Verilog
Scripting experience with Perl, Python, Bash, or Csh is an asset.
Education Requirements:
Enrolled in Computer Engineering, or Electrical Engineering with focus on digital design, semiconductor and related topics.
Include your transcripts along with your resume.
This internship will last for a duration of 16 months for undergraduate (bachelors) students. Duration can be flexible for Masters students.
Share this post via:
---