Senior Technical Sales Engineer, Europe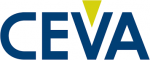 Website CEVA
Description
CEVA is looking for an experienced and highly motivated customer-oriented Senior Technical Sales Engineer to join a fast-growing team.
Here in CEVA, we develop state of the art Semiconductor IPs and solutions for our customers' ASIC designs targeting A.I, Vision, Wireless and Base-stations area. Our Senior Technical Sales Engineers are responsible for both supporting our customers and partners, and keeping track of the entire scope of customer's information – organization wide.
You will be based in our French office and this position requires cooperation and interaction with CEVA's R&D departments, and Customer Solutions Group located within the Europe and abroad. As well as customers to emphasize the technical value of CEVA's products during pre-sales and facilitate customer's integration and use of CEVA's products post-sales.
Responsibilities:
Post-sales:
Support "post-sales" customers adopting CEVA's solutions of Semiconductor IPs and Software for Imaging & Computer Vision, Mobile Communication (5G, ORAN), Wireless Connectivity (Bluetooth, WiFi, UWB), Sound Processing and Motion Sensing.
Providing assistance during installation of deliverables, ramp-up of development environments (e.g. SW Development Tools, development boards, etc.), and software development on CEVA's DSPs.
Delivering basic training and hands-on consultation to customers, and liaising with CEVA's Customer Solution Group, BUs, and R&D.
Pre-sales:
Supporting "pre-sales" customers in evaluating CEVA's solutions for Imaging & Computer Vision, Mobile Communication (5G, ORAN), Wireless Connectivity (Bluetooth, WiFi, UWB), Sound Processing and Motion Sensing solutions by helping them to understand the functionality and benefits of CEVA's DSPs, Connectivity solutions, and other Sound and Sensing software products.
Presenting the technical merits of CEVA's products, identifying customer's needs and matching the right technology/solutions. Coordinate internally for technical pre-sales activities and technical evaluations, provide demonstrations and deliver technical training.
Build and develop relationships with existing and potential customer's technical teams.
Must Have:
Minimum 5 years' experience in a Technical Support or R&D role related to Imaging systems (Imaging or Computer Vision) and/or Communication systems, including system level architecture and/or algorithms/SW development.
Experience in DSPs (or other modern embedded processors) software programming, debugging and emulation.
Experience from the Automotive industry is a big plus
Customer-oriented attitude and a high degree of enthusiasm and energy.
Must Be:
Self-driven with strong ability to take ownership of customer relationships, solve technical issues and handle solution coordination with the customers and CEVA R&D/Support organization.
Good communications and listening skills, with the ability to articulate issues and solutions internally (English).
Team player
Travel within Europe and to Israel.
Education:
BS/MS in Computer Science or Electrical Engineering (BSEE, MSEE) or related fields
Share this post via:
---