Senior Software Engineer – (ATE Testing)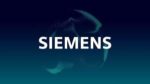 Website Siemens EDA
Siemens founded the new business unit Siemens Advanta (formerly known as Siemens IoT Services) on April 1, 2019, with its headquarter in Munich, Germany. It has been crafted to unlock the digital future of its clients by offering end-to-end support on their outstanding digitalization journey. Siemens Advanta is a strategic advisor and a trusted implementation partner in digital transformation and industrial IoT with a global network of more than 8000 employees in 10 countries and 21 offices. Highly skilled and experienced specialists offer services which range from consulting to craft & prototyping to solution & implementation and operation – everything out of one hand!
Before our software developers write even a single line of code, they have to understand what drives our customers. What is the environment? What is the user story based on? Implementation means – trying, testing, and improving outcomes until a final solution emerges. Knowledge means exchange – discussions with colleagues from all over the world. Join our Digitalization Technology and Services (DTS) team based in Bangalore and enjoy the freedom to think in completely new categories!
This is your role. What part will you play?
You will be part of a scrum team to define and implement the SW test strategy for SmarTest, the V93000 IC Test system software.
This team defines and implements test coverage for a larger software product on a system test level.
Main tasks:
Understand current test strategy and test coverage
Understand SW test methodologies and apply them to V93000 (e.g. ISTQB, ASPICE)
Contribute to the definition of the future test strategy
Work with Product Owners to understand new functionality of the IC tester and develop test cases for automatic tests
Acquire and develop new test cases and hand them over to the test team
Work with subcontractors to implement test strategy / automatic tests.
We don't need superheroes, just super minds
Required Skills
Computer science / electrical engineering Bachelor/ Master or equivalent with 5 to 8yrs.
Experience in developing software or developing tests for larger software products
Good understanding of Java and/or C++
Excellent communication skills
Team layer and x-functional networker
Self-awareness and emotional intelligence
Result orientation & focus
Can-do attitude, self-driven and self-motivated
Preferred Skills:
Work experience in different roles in an agile development environment (e.g.as developer, scrum master, PO, RTE, ALM, …)
Proven knowledge of agile development approaches and/or frameworks (e.g. SAFe, Scrum of Scrum, Less, …)
Experience in working in word-wide teams
Semiconductor test and V93000 system knowledge
Good know-how of modern development platforms and tools (e.g. Git, Jira, …)
Understanding of ATE business
Share this post via:
---