Senior Process Engineer – Etch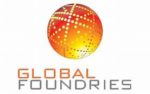 Website GlobalFoundries
About GlobalFoundries:
GlobalFoundries is a leading full-service semiconductor foundry providing a unique combination of design, development, and fabrication services to some of the world's most inspired technology companies. With a global manufacturing footprint spanning three continents, GlobalFoundries makes possible the technologies and systems that transform industries and give customers the power to shape their markets. For more information, visit www.gf.com.
Summary of Role:
GlobalFoundries is looking for a strong unit process engineer to join our world-class 200mm Manufacturing Engineering team in Burlington, VT!  Manufacturing Process Engineers at GlobalFoundries are responsible for developing manufacturing processes that balance scorecard metrics (Quality, Cost, Delivery, Value, Team) in support of 200mm manufacturing. The ideal candidate will have a proven track record of etch unit process development, experience leading cross functional teams in a manufacturing environment, and project management skills to implement complex process changes.
Essential Responsibilities Include:
Manufacturing engineering and Etch unit process development- develop, evaluate and qualify back end of line etch processes in the 200mm factory.
Work across organizations to enable improved processes and team work including Manufacturing, Technology Development, Characterization, Quality, and Procurement
Lead cross functional engineering teams to complete complex deliverables and make appropriate engineering-based decisions.
Lead teams in a fast paced and complex manufacturing environment.
Excellent communication skills and ability to work within a tightly-coupled team are a must.
Perform all activities in a safe and responsible manner and support all Environmental, Health, Safety & Security requirements and programs
Other responsibilities as directed by management
Other Responsibilities:
Perform all activities in a safe and responsible manner and support all Environmental, Health, Safety & Security requirements and programs
Required Qualifications:
>5 years technical equipment experience working on 200mm semiconductor platforms
Demonstrated ability to manage multiple tasks simultaneously and able to react to shifting priorities to meet business needs
Excellent interpersonal and presentation skills, energetic and self-starter
Well versed in Microsoft and Google Applications
Travel – up to 10% of travel required
Language Fluency – Fluent in English Language – written & verbal
Physical Capacity Demands – N/A
Preferred Qualifications:
BS Degree in Chemical Engineering, Electrical Engineering, Materials Science, Microelectronic Engineering or similar discipline
Deep knowledge of FEOL and BEOL LAM RIE Etch processes, process controls and tool operation
Understanding and knowledge of Statistical Process Control (SPC) and Design of Experiments (DOE).
Demonstrated ability to communicate well with all levels of the organization and experience in working with external constituencies
Demonstrated ability to meet deadlines and commitments
Individuals will be and must be able to understand complex automated systems and human interactions
Share this post via:
---