Senior Cyber Security Architect – PKI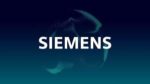 Website Siemens EDA
Your new role as Senior Research Scientist (f/m/d) – Cybersecurity Architect with Focus on Public Key Infrastructure (PKI)
Passion and creativity for innovation? Hop right in.
Siemens Technology is the central in-house research unit at Siemens and as such holds an outstanding position within Siemens' R&D facilities. It acts as a strategic partner to support the business units with R&D services, drives the company's intellectual property, collaborates with top universities worldwide, and supports standardization activities for all business units and regions. Through its R&D activities in Germany, USA, China, India, Russia, Japan and Eastern Europe, Technology helps secure the company's technological future and strengthen its ambition.
We make real what matters. This is your role:
In your new role as a senior research scientist you design PKI security modules and security architectures for Siemens' products and solutions and you conduct applied research to develop new technologies.
You apply R&D results in projects with Siemens business units and Siemens IT worldwide and develop proof-of-concepts.
You provide technical consulting and coach stakeholders from Siemens' business units on security topics.
You contribute in designing reusable security building blocks as well as in securing large industrial and infrastructure solutions.
You manage research and customer projects, e.g., in the field of security, especially PKI, certificate management, digital signatures, post-quantum security, secure architectures, cloud computing security, IoT.
You collaborate with national and international partners, both internally and at universities and research institutions.
You actively share your know-how within Siemens and supervise interns and working students.
Use your skills to move the world forward. What do you need to qualify for this job?
You have successfully completed your PhD or master's degree in computer science, electrical engineering, or similar with very good results, preferably with a focus on IT security, cyber security or information security or equivalent experience.
Besides, you have an advanced understanding of state-of the-art cyber security concepts and architectures, especially PKI. Experience in Post-Quantum Algorithms is a plus.
You already gained 5+ years' experience in the field of cyber security with a focus on PKI, i.e., you know relevant IETF standards for X.509 Public Key Infrastructure very well. You are experienced with digital signature and certificate usage in security protocols and data formats. You know certificate enrollment and management protocols in detail.
You have experience in setting up PKI systems in Linux, Windows, or Cloud environments.
You score with experience in OT environments, agile software development and programming, e.g., using OpenSSL API or Bouncy Castle.
You distinguish yourself by an innovative mindset, openness to address new topics, strong customer orientation, with a high degree of personal initiative and a team-player mindset.
You have managed medium-sized projects and are willing to occasionally travel to meetings and workshops with customers.
Strong communication skills in English, German is a plus.
What we offer:
Dynamic, inspiring environment within a global focused technology powerhouse with proven track record of success focusing on outcomes
Development opportunities for both personal and professional growth
Attractive remuneration package
Share matching programs to become a shareholder of Siemens AG
Make your mark in our exciting world at Siemens
Diversity at Siemens is our source of creativity and innovation. Having different types of talent and experiences makes us more results-oriented and better prepared to respond efficient to the demands of the Society. Therefore, we value the candidates that reflect the Diversity that we enjoy in our Company.
At Siemens we are always challenging ourselves to build a better future. We need the most innovative and diverse Digital Minds to develop tomorrow's reality. Find out more about the Digital world of Siemens here: www.siemens.com/careers/digitalminds
Share this post via:
---