Senior Applications Engineering Manager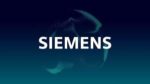 Job Description
We are seeking a dynamic and professional technical person, who enjoys multi-tasking in a fast paced, fun and friendly environment. In this position you will be focused on technical support of Mentor Graphics leading edge Calibre products.
With Major American Named Account responsibility, works in a pre and post-sales role, providing leadership and management for a local AEteam. Works closely with sales management to understand business opportunities and aligns the right technical resources to support sales engagements. Develops area technical plan with Sales Management and creates/reviews account technical plans for area. Coordinates/facilitates cross-territory account strategies and technical implementation of plans. Works directly with customers as part of sales team at appropriate management level to establish criteria for success and build relationships. In the case of schedule conflicts, arbitrates based on business priorities and/or technical fit and works with peers to locate alternate resources. Provides coaching and training to facilitate development of the AEs. Monitors performance and drives achievement through the performance review process. Ensures the team are staffed to the planned headcount and ensures coverage for emerging products. Communicates frequently with peers and Sales Management and Technical Director on progress and account status. Assist in the development of Regional technical business plans.
The job will be based in North America with as much as 25% travel
Responsibilities: As a Calibre Application Engineering Manager you will be responsible for the following business conditions:
• Manages both pre-sale and post-sale technical support activities including assessment of how company products meet customer needs and the preparation of product specifications for development and installation of customized applications/solutions. • To work closely with area sales management, account teams and customers to understand business opportunities, managing resource levels effectively within the department and aligning the right technical resources to support sales engagements. • To drive business for Mentor Graphics, using technical expertise and working directly with customers as a part of sales team at the appropriate management level to establish criteria for account successful engagements. To assist technical teams, including the factory, to establish value for Mentor Graphics products and differentiate from the competition. • Contributing towards the area technical sales plan with Management and creating/reviewing account technical plans for an area. Communicating frequently with peers and management on progress and account status. • May provide pre-sale technical support in sales presentations and product demonstrations. • Establishes and maintains lines of communication with design engineering on issues such as considerations for product reliability. • Works with marketing and product managers to define new products and may provide insight from the field backto these groups. • Selects, develops, and evaluates personnel to ensure the efficient operation of the function.
Minimum Requirements:
• BSEE or BSCS is required; MSEE preferred
• 12 + years of experience as an Physical Verification user
• Ability to lead teams or initiatives, by adjusting the style adopted to suit the needs      of the individual/team.
• Leading by example; displaying the attitude and skills that direct reports should aspire to
• Self-motivation and ability to motivate others towards results
• Ability to, and an interest in, managing performance to ensure optimal output/effectiveness
• Technical expertise for a broad range of products spanning a complete design flow or technology area
• Ability to manage conflict across customers, channels and products
• A mindset that embraces new learning experiences, so that there can be flexibility to respond to organizational needs and changes
• A confident, results-focused communication style; a style that will win business
• Commercial awareness that yields the status of Trusted Advisers to direct reports, customers and prospects
• Results-orientation; is focused on getting the job done and ensuring others adopt the same mindset. Knows when to call in for support so that opportunities are maximized
• Planned approach to work those factors in time for proactive duties, such as cDOCI   and sales visits, as well as responsive needs such as on-demand meetings with direct reports, coaching opportunities and calls to customer sites. Provides input into the Technical Sales Plan.
Organization: Digital Industries
Company: Mentor Graphics Corporation
Experience Level: Experienced Professional
Job Type: Full-time
Share this post via:
---