Senior Application Engineer- Optics and Photonics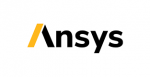 Website ANSYS
Role summary
The Senior Application Engineer is responsible for leveraging domain engineering knowledge and relationships to help customers solving complex engineering problems using Ansys Lumerical and to support regional accounts with significant impact on software revenue.
The role encompasses providing technical support to our customers, engaging in presale activities to support sales campaigns, scoping and delivering professional services to support software growth, and helping translate customer requirements into exciting new product features.
Key Duties and Responsibilities
Apply advanced engineering expertise and knowledge of Optics and Photonics Engineering  to provide highest level technical support to customers and cChannel pPartners, ensuring high-quality, timely customer service that results in improved customer satisfaction and productivity.
Own the customer problems, proactively engage with selected accounts to provide comprehensive solutions. Work independently and contribute to all technical activities throughout the sales opportunity lifecycle, interact with customers to understand their business needs, product design needs, and engineering design workflows, and articulate Ansys' value proposition.
Instruct introductory, intermediate and/or advanced training classes. Scope and deliver professional services for projects which might include collaborative work with other field engineers in the same or different disciplines.
Gather customer requirements and trends to support the improvement of Ansys software and collaborate with the Ansys product development teams to translate customer requirements into new product capabilities. Test new releases on industrial problems.
Participates in internal corporate initiatives to share knowledge and to create best practices, inside the discipline and cross-disciplines.
Develop simulation best practices, solutions, FAQs for knowledge base
Minimum Education/Certification Requirements and Experience
Required education and degree type: Bachelors, Masters or PhD in Physics, Optics, Photonics, opto-electronics, Electrical Engineering  or related field with photonics major.
Required minimum years of professional experience in relevant engineering domain: 5 years for Bachelors, 3 years for Masters
Strong knowledge of optical and photonics theory.
Strong problem-solving skills with the ability to distill problems down to their simplest form.
In depth use of relevant Ansys software (Lumerical) or knowledge of other commercial optical or photonics software packages.
Possesses Subject matter expertise in one or more relevant disciplines within Ansys' business that can be leveraged by other Ansys engineers.
Strong interpersonal and communication skills, with the ability to facilitate and conduct webinars and presentations to a variety of audiences.
Ability to lead and work on multiple projects which are complex in nature.
Demonstrated skills in writing and presenting in Japanese and English.
Ability to travel up to 25% of time.
Preferred Qualifications and Skills
3 or more years of experience working in one or more of the following fields: Aerospace, Manufacturing, Customer Electronics, Autonomy and Sensing, Biological and Medical
Strong knowledge and understanding of photonics theory and applications in areas such as optical communication systems, solar cells, CMOS image sensors, LED/OLEDs or photonic integrated circuits/silicon photonics, etc
Prior experience with using numerical solvers such as FDTD, RCWA, BPM, charge transport, heat transport, multi-quantum wells, or PIC circuit solvers
Graduate level courses in solid state devices
Familiarity with EDA/EPDA design flows, including compact model development and validation
Participation in an MPW run including design, fabrication, and testing
Programming experience with MATLAB, Python or similar language
Experience presenting and/or teaching groups of other optical engineers and scientists.
Preferred professional experience in relevant engineering domain of 8 years for Bachelors, 6 years for Masters or 3 years for PhD
Ability to interact effectively with senior business, engineering managers and/or C-level executives.
Share this post via:
---