Senior Analog Design Engineer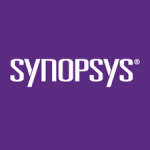 Website Synopsys
In this role, you will work on the design, development, and refinement of Multi-Gbps NRZ & PAM4 SERDES IP. You will be part of a fast-growing analog and mixed signal R&D team developing high speed analog integrated circuits in the latest FinFET process nodes. Working from SerDes standards to block specifications, you quickly identify potential circuit architectures and successful design strategies. You will work with a cross functional design team of analog and digital designers from a wide variety of backgrounds. Our environment is best in class with a full suite of IC design tools supplemented by custom, in-house tools supported by an experienced software/CAD team.
Job Responsibilities
Review SerDes standards to develop analog sub-block specifications.
Identify and refine circuit architectures to achieve optimal power, area and performance targets.
Propose design and verification strategies that efficiently use simulator features to ensure highest quality design.
Oversee physical layout to minimize the effect of parasitics, device stress, and process variation.
Present simulation data for peer and customer review.
Document design features and test plans.
Consult on the electrical characterization of your circuit within the SerDes IP product.  Propose solutions for post-silicon design updates.
Job Requirements
PhD with 1 years, or MSc with 3 years of practical analog IC design experience; degree in Electrical Engineering or Computer Engineering or other relevant field of study.
In depth familiarity with transistor level circuit design – sound CMOS design fundamentals.
Detailed design experience with one, and familiarity with several other SerDes sub-circuits:

receive equalizers, samplers, voltage/current-mode drivers, serializers, deserializers, voltage-controlled oscillator, phase mixer, delay-locked loop, phase locked loop, bandgap reference, ADC, DAC

Aware of ESD issues (i.e. circuit techniques, layout).
Familiarity with custom digital design (i.e. high-speed logic paths).
Knowledge of design for reliability (i.e. EM, IR, aging, etc.).
Knowledge of layout effects (i.e. matching, reliability, proximity effects, etc.).
Experience with tools for schematic entry, physical layout, and design verification.
Hands-on experience with physical layout of high-speed circuits is a plus.
Knowledge of SPICE simulators and simulation methods.
Knowledgeable in Verilog-A for analog behavioral modeling and simulation-control/data-capture.
Experience with TCL, Perl, C, Python, MATLAB, or other scripting languages is desired.
Good communication and documentation skills
Share this post via:
---