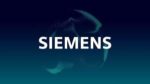 Job Description
Company: SISW – Mentor
Job Title: Senior AE Consultant – MG – SISW – 201154
Job Location: Fremont, CA
Job Category: Sales
Work with customers as a world leader in electronic design automation solutions, providing services for the world's largest electronics and semiconductor companies. Continue to learn and support state of the art, Mentor Graphics emulation tools.
This position will provide technical selling support to the Americas' sales team. As an Emulation Applications Engineer, you will contribute to our success by assisting in the sales and deployment of Mentor Graphics emulation and verificationproducts as well as by increasing customer satisfaction and productivity both on-site and remotely.
Responsibilities include the following:
Drive business for Mentor Graphics using hands-on technical expertise. Requires working directly with customers as a part of the sales team during product evaluations to ensure technical milestones are met. Promote technical customer service to build and improve customer relationships to ensure long term customer satisfaction. Work closely with area sales management, account teams and customers to understand business opportunities and requirements. Provide feedback and product ideas to our emulation product development teams. Troubleshoot and remove technical obstacles. Develop and deliver technical presentations on new features and product updates. Communicate customers' technical requirements to product marketing. Develop a network of technical relationships at a peer-to-peer level with our customers.
Qualifications:
BSEE or BSCS or equivalent; MSEE preferred.
 5 + years of experience in a design engineering role focusing on functional verification; including emulation and event based simulation, or recent experience as an Applications Engineer in a relevant field.

Chip/ASIC design or verification experience – knowledge of SystemVerilog/Verilog/VHDL language, RTL, behavioral coding and general ASIC debug.

C programming desirable.

SystemC and C++ used in conjunction with chip design and verification highly desired.

Must have previous experience with industry emulation solutions, as well as simulation environments using Questa, NCSim, VCS, Verisity Specman, VERA, OVM or UVM

Knowledge of Transaction Level Modeling and methodologies would be beneficial. Previous experience with automation/scripting (Perl, sed, awk, tcl/tk, sh)

Good communication skills and have the ability to provide training and demos to customers. Willing to travel to drive business engagements as required across North America (10%).
Organization: Digital Industries
Company: Mentor Graphics Corporation
Experience Level: Experienced Professional
Job Type: Full-time
Share this post via:
---