Sales Engineer, Staff (Singapore and ASEAN Public Sector)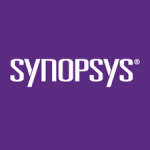 Website Synopsys
Job Overview
Ready to take your career to the next level and join the market leader in Application Security? We want to talk to you if you are passionate about working with cutting-edge technologies in the high-energy and growing Singapore and ASEAN team.
Synopsys, a Gartner recognised market leader in application security, seeks a passionate and highly motivated individual to work with Sales and Partners to drive the overall Software Integrity product adoption across all customer segments. As a Synopsys Sales Engineer, you are a critical part of the sales team. The primary responsibility is to act as a technical advisor and product expert working with the sales team and our partners in driving the technology evaluation stage during the sales process.
Because you can articulate technology and product positioning to both business and technically oriented prospects and ensure customer satisfaction throughout the sales cycle and at the same time you are a self-motivated individual who is comfortable working in a fast-paced environment we are looking for your application as a Sales Engineer.
What You Will Be Doing
This is a technical sales role in the Synopsys Software Integrity Group. You will be a critical partner to cross-functional business teams, sales teams, customers, and R&D engineering teams. You will work to develop best practices, presentations, and demonstrations, engage in complex customer design/implementations, drive the evolution of the Synopsys product portfolio, and target customer adoption. You will be working with existing customers and new prospects in Public Sector institutions, Service providers, Software development companies, and other verticals. You will own pre-sales activities, including opportunity qualifications, competitive analysis, test plans, demos, proof of concept, and RFI/RFPs.
Basic Qualifications
Excellent face-to-face presentation skills to 

customers 

and large audiences

Good teamwork capability and ability to work autonomously

Eight years of experience as a Sales Engineer, Channel Sales Engineer, Systems Integrator, or Professional Services Consultant.

At least five years of successful enterprise software Pre-Sales experience

Software development experience in one or more programming languages such as C/C++, Java, C#, and Objective-C, and scripting languages such as JavaScript, Ruby, Perl, and Python

Good understanding of the Software Development Lifecyle as well as Agile & Continuous Integration/Continuous Delivery/Continuous Deployment approaches

Strong problem-solving and troubleshooting skills

You are a people person who is fascinated by the public sector and enjoys industry trends and market dynamics.

Able to travel for business trips

A background in the software security industry, including penetration testing and code review, is highly preferred

Relevant industry certifications such as CSSLP, CEH, CISSP are preferred

Bachelor of Science degree in computer science, engineering, or similar field preferred

Additional languages besides English is a plus
Bonus Skills Highly Regarded
Scripting with Ansible, Terraform, Python

Infrastructure as Code, Git, CI/CD Pipelines

Experience in cloud security (GCP, AWS), or application security

A background in the software security industry, including penetration testing and code review
What We Offer
You will join a highly motivated, multi-national team with a clear "Yes, if" mindset and a great team spirit. We are a constant learning company with a variety of professional development and mentorship opportunities. One of the big benefits of joining Synopsys SIG as a growing company is that this allows for continuous opportunities to grow yourself both in Singapore and ASEAN.
We offer a competitive salary in combination with a sales bonus structure. We also provide a wellness allowance, flexible working arrangements and company stock plan.
Share this post via:
---