Sales and Operations Planning Technical Analyst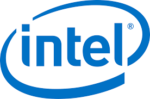 Intel
Job Description
Sales and Operations Planning Analyst supports over 90 percent of Intel's revenue and is focused on the newest technology processes and products. We cover supply chain requirements as far out as two years which requires an individual to have solid grasp of both tactical planning and long-range planning requirements and processes. As Mid-Range Plan Analyst you will be responsible for: Come be a part of Intel's supply chain transformation. Develop new processes and capabilities to comprehend the growing complexity of Intel's externally and internally manufactured supply needs. Execute Mid-Range Planning scenarios and analyses for all Intel products to influence factory wafer start capacity, loading strategies, and supplier unit forecasts to meet the business needs. Other Responsibilities: Work as part of a cross-functional team to generate efficient/optimized manufacturing capacity plans that support customer demand and business strategies. Engage with key stakeholders to ensure appropriate business and supply scenarios are accurately modeled. Defining external and internal requirements to deliver transformational supply and demand revenue alignment Develop capacity requirements/loading recommendations and clearly present the data that leads to supply strategy recommendations for management review/decisions. Communicate supply/demand results to a large stakeholder base (including executive senior management).Cultivate connections with business partners to provide information that can positively impact build strategies in the tactical/BP horizon. Identify and resolve mid-range horizon related supply line issues, identify, and analyze both manufacturing and business related what if scenarios. Ensure platform alignment across the full portfolio of BU products. Develop and assist with new capabilities to support new businesses. Drive improvements to the tools, processes, and skills. A successful candidate will demonstrate: Proven experience using solvers to manage supply optimization. Strong presentation and communication skills (including to executive senior management). Ability to translate analysis and data into a clear story to stakeholders and direct line management. Demonstrated tolerance for ambiguity, self-motivation, and flexibility to adapt to new situations. Proven analytical and problem-solving skills with a strong aptitude to learn and improve new tools. Familiarity with product roadmaps, internal and external manufacturing stages, and technologies Understanding of Intel's supply planning processes. Demonstrated ability to improve work through Lean Thinking. Ability to think in terms of impact on Intel's profitability.
Qualifications
You must possess the below minimum qualifications to be initially considered for this position. Preferred qualifications are in addition to the minimum requirements and are considered a plus factor in identifying top candidates. This Position is not eligible for Intel immigration sponsorship
Minimum Qualifications:
Bachelor degree in supply chain management or similar STEM
5 years' experience supply chain management
Preferred qualifications:
Master degree and 5 years experience in supply Chain Management or related.
Apply for job
To view the job application please visit jobs.intel.com.
Share this post via:
---