RFuW Channel Emulation Solutions Engineer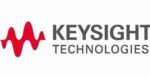 Website Keysight EDA
Keysight Technologies Inc. (NYSE: KEYS) is the world's leading electronic measurement company, transforming today's measurement experience through innovations in wireless, aerospace defense, and software solutions. With its Hewlett-Packard and Agilent legacy, Keysight delivers solutions in wireless communications, aerospace and defense and semiconductor markets with world-class platforms, software and consistent measurement science. The company's 14,000 employees serve customers in more than 100 countries. Keysight's singular focus on measurement helps scientists, researchers and engineers address their toughest challenges with precision and confidence. With the help of our solutions and services, they are better able to accelerate and deliver breakthroughs that make a measurable difference.
Keysight is looking for an RFuW Channel Emulation Solutions Engineer (SE) that will work closely with our field sales team to understand customer measurement challenges, demonstrate Keysight solutions, and enable our customers to be successful. Our solution engineering organization is the premier technical pre/post sales support team in the electronics and communications industries. Being persuasive to create customer preference for Keysight products as well as developing strong customer relationships and ensuring customer satisfaction are key aspects to this position.
This position has responsibilities for:
• Leading Keysight's customer engagements from a technical perspective
• Owning the technical solution development, demonstration, proposal, and in some cases delivery
• Teaming with sales professionals, industry solution teams, and other disciplines to develop and win complex opportunities
• Creating demand for Keysight's channel emulation products and services through presentations, seminars, and demonstrations
• Developing and building long term relationships and loyalty with customers as a resident expert while ensuring high customer satisfaction
This position is compensated by a 90% salary and 10% commission. It yields 100% target pay achievement at 100% of targeted sales with higher commission rates once the target is exceeded.
This position requires the following skillsets and attributes, with an emphasis on technical expertise and communication skills:
• BS required, MS preferred in EE/CS/ECE or equivalent education with background in Telecommunications and/or RF systems.
• Strong understanding of RF/uW/mmW communications systems in multiple domains (time, frequency, spatial).
• Strong understanding of carrier Doppler, and also Doppler compression and expansion that happens in modulated waveforms.
• Understanding of apparent velocity (Angle-of-Arrival, AoA) of a signal traveling through time and space and arriving at a receive antenna.  Specifically understanding how a single transmitted signal can arrive at a receiver with many different delays, Dopplers and fades.
• Familiarity with programming languages such as C#, Python, Matlab, C preferred
• Familiarity with any industry modeling tools (4D, XYZ and time) is desired. Examples include but not limited to AGI STK, AFSIM, NASA open source orbital SW, Scalable Exata.
Keysight not only prides itself on hiring engineers with strong technical backgrounds, but also with excellent communication skills. The ability to communicate your thoughts, ideas, and point of view is very important in this position and to the long-term development of your career. You must demonstrate the ability to work closely in teams and understand the dynamics of a team environment. We are looking for candidates that have demonstrated leadership skills and have the ability to be dynamic and persuasive in a professional setting.
• Passion for continuous learning
• Ability to develop strong relationships with customers and internal teammates
• Strong written & verbal communication skills for technical & business audience
• Effective presentation and problem solving skills (in person and remote)
• This is a field job and candidate must be capable of driving and transporting test equipment to/from customer sites.
Background in the following areas is highly desirable:
• Communication standards such as 5GNR, WLAN, LTE
• Aerospace & Defense and Space & Satellite communications systems
• Use of commercial test equipment (channel emulator, optionally with base station emulator / signal generator/ spectrum analyzer) to measure functional and key performance indicators for transmitter and receiver systems, and assessing the impact of channel effects. Including MIMO and beamforming systems.
Additional characteristics of candidates we are seeking for this position include:
Independent professional that works best under broad and general directions
Highly competitive, assertive with a passion to "win" and "teach"
Ability to create a vision and convey the message in a persuasive manner
Comfortable in challenging customers by offering the customer unique perspectives
Sociable, people oriented, outgoing, desires quality customer interactions, and wants to earn recognition.
Share this post via:
---