Revenue Accounting Manager EMEA (m/f/d)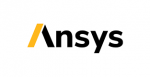 Website ANSYS
Date: Apr 18, 2020
Location: Darmstadt, DE, 64283 Paris, FR, 78180 Montigny-le-Bretonneux, FR, 78180 Otterfing, DE, 80331 Munich, DE, 80331 Sheffield, GB, S1
Company: Ansys
ANSYS is the global leader in engineering simulation, helping the world's most innovative companies deliver radically better products to their customers. By offering the best and broadest portfolio of engineering simulation software, ANSYS helps companies solve the most complex design challenges and engineer products limited only by imagination.
SUMMARY
The Revenue Accounting Manager for EMEA is a regional position that reports into the Sr. Director Revenue & Compliance based in Canonsburg, PA.  This position will work with sales, legal, business operations and other partners to review and approve significant multi-element customer arrangements to ensure treatment is within company expectations. The position will also assist with maintaining and evolving revenue accounting policies and procedures and appropriate internal controls to support these policies.
RESPONSIBILITIES
Apply US GAAP 606 revenue recognition which involves identification of non-standard revenue treatment, combination of contracts and allocation of revenue among various performance obligations.
Review and document conclusions for complex, multi-element sales contracts to support compliance with applicable authoritative literature.
Work collaboratively with other regions as needed for coverage.
Participate in the review of calculations for estimated standalone selling prices ("SSP") for the company's performance obligations.
Review various account reconciliations for revenue related general ledger accounts.
Review and ensure accuracy of accounting adjustments for unbilled backlog and deferred AR.
Work alongside revenue team with internal and external auditors in addressing revenue accounting questions.
Apply knowledge to enhance systems and business processes to increase efficiency and support the sales administration and business operations functions.
Assist with integration of newly acquired companies by assisting with transition to ANSYS policies and procedures.
Support the department's values and learning initiatives.
MINIMUM QUALIFICATIONS
Bachelor's or master's degree in accounting, finance or similar business equivalent.
Minimum 5 years of revenue recognition or audit experience, preferably with a technology company.
Comprehensive and technical knowledge of ASC 606 and/or IFRS 15.
Strong follow-up skills with attention to detail and accuracy.
Excellent written and verbal communication skills.
PREFERRED QUALIFICATIONS
Big 4 audit experience strongly preferred.
Preferred experience working at a public, multinational technology company with revenue recognition experience.
Oracle experience a plus.
Advanced Excel skills preferred.
Certified Public Accountant.
Share this post via:
---