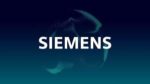 Website Siemens EDA
Are you passionate about making a difference and working at the interface between IT and building automation? And do you want to combine your technical understanding with your strong communication skills? Then read more here, because we have the job for you!
We are looking for a committed technician for our Support Center's CTS Team in Siemens Smart Infrastructure. As part of Siemens' digitization strategy, we work with all kinds of remote services and support a wide range of technical tasks for both internal and external customers all over Denmark. Through the use of remote support, we provide optimal, fast and efficient help to our customers. You can read more about our digital services here: Digital Services .
About the role
You will be employed in our Support Center, and will have ample opportunity to be in dialogue with many different people, which is why you can look forward to a broad contact surface throughout the business. You will be part of a committed team, consisting of 9 skilled employees, with a fresh and respectful attitude.
What will be my areas of responsibility?
You will be anchored in our Support Center but have a broad contact surface for the entire business. The tasks as a Remote Supporter are very varied, but you can primarily look forward to:
Solve customers' CTS installation technical problems via remote connections

Handle hotline calls from customers

Perform 1st level internal technical support for the employees in Smart Infrastructure

Carry out follow-up on energy consumption on our energy optimization projects

Get involved in the implementation of new digital services

Handle remote commissioning of systems

Carry out installation and configuration of our management system Desigo CC via remote connection
You will be associated with our Support Center in Ballerup, but as much of your work takes place online, you can also work from our office in Vejle and to some extent from home. It therefore has no bearing on the job in which country you live.
How do I qualify for the job?
If you see yourself as a person with both a strong technical understanding and good communication skills, then this might be the job for you. You will have ample opportunity to be in dialogue with many different people and at the same time work in depth using your great technical insight. You are a trained electrician, automation technologist, machinist or similar. You have extensive knowledge of IT, IT security and networks, preferably in connection with CTS facilities
General understanding of customers' technical landscape, especially within the CTS area. Strong communication skills in Danish and English at user level. Knowledge of remote connections
We are happy to receive your application, even if you have obtained your corresponding qualifications in an alternative way than the above – your personal skills will be highly valued.
What do we offer?
You will be part of an open and dynamic workplace, where professional and personal development is high on the agenda. We offer you good career opportunities in an international working environment with exciting challenges. Our success is created by our innovative and skilled employees, who with their curiosity and high professional skills create new knowledge and help find answers to some of the world's most difficult questions. 
In addition, we offer e.g. favorable pension conditions with health insurance for you and your family as well as flexible working conditions, with the possibility of home working days by agreement. Salary is negotiated individually at a competitive level.
What else should I know?
Smart Infrastructure is a division of the Siemens Group. In Denmark, we have activities and solutions within fire alarm systems, extinguishing systems, warning systems, building automation, energy optimization as well as theft protection, access protection and video surveillance. With 44,000 employees worldwide, Smart Infrastructure is among the leaders in all our areas of activity within development, production, sales, installation and maintenance. Read more about our activities here .
Interested?
Then we look forward to receiving your application and CV. We hold regular interviews, so please send your application as soon as possible. We reserve the right to close the acceptance of applications when the right candidate has been found.
If you would like further information about the position, you are welcome to contact Digital Service Manager Søren Hansen on phone +45 2080 8607. If you have any questions about the recruitment process, you can contact Talent Acquisition Partner stefan.kristoffersson.ext@siemens.com
Share this post via:
---