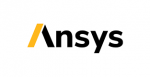 Website ANSYS
Summary / Role Purpose
The R&D Engineer II contributes to the development of software products and supporting systems. In this role, the R&D Engineer II will collaborate with a team of expert professionals to understand customer requirements and accomplish development objectives.
Specifically, this team member contributes to enablement-focused software products and supporting systems within the OnScale cloud platform.  The Senior R&D Engineer will define, implement, and extend cloud Application Programming Interfaces (APIs) that will be used across the Ansys technology portfolio and beyond.
OnScale, an Ansys company, is leading a revolution in engineering simulation by moving complex multiphysics simulations to the cloud. Current OnScale solutions address the simulation needs of Semiconductor and MEMS, 5G mobile, next-gen biomedical, and autonomous vehicle markets. We're hiring rockstars who are passionate about technology, love what they do, and who want to help build the Future of Engineering.
Key Duties and Responsibilities
Works in a small team that develops and maintains APIs to be consumed by OnScale, Ansys, and third-party technologies, with a focus on promoting the best user experience to reduce debugging, technical support, and time to first launch while adhering to API development best practices.
Employs the OnScale-focused Agile Software Development Lifecyle from requirements gathering to release
Performs moderately complex development activities, including the design, implementation, maintenance, testing and documentation of software modules and sub-systems
Understands and employs best practices
Performs moderately complex bug verification, release testing and beta support for assigned products. Researches problems discovered by QA or product support and develops solutions
Understands the marketing requirements for a product, including target environment, performance criteria and competitive issues
Works under the general supervision of a development manager
Contributes to additional responsibilities identified by OnScale product strategy
Minimum Education/Certification Requirements and Experience
BS Degree in Engineering, Computer Science or related fields with 2 years experience or MS in like fields.
Working experience with software development and data analytical skills
Preferred Qualifications and Skills
Ability and willingness to perform in fast paced, rapidly changing environment
Familiar with API design and philosophies
Working technical knowledge and commercial programming experience, numerical analysis, web development, object-oriented design, software configuration management, scripting languages, data structures and algorithms
Passion for crafting robust and efficient code
Experience delivering high-quality products in a commercial software development environment
Understanding of customer requirements and tools used in this domain
Good communication and interpersonal skills
Ability to work collaboratively in a geographically distributed team
Share this post via:
---