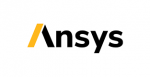 Website ANSYS
We're the Ansys world-wide foundry team, acting as a hub for foundry related technology initiatives and mutual customer support. The member of the team will gain great understanding on a lot of the leading-edge technologies, as well as become an expert in a lot of our ESOBU product offerings.
We're a dynamic team, with very supportive team members, all veterans in the industry for many years. Our business and coverage are expanding rapidly so we're recruiting at different locations. So even though we expect candidate to have related industry experience, we can work together and help any new hires to get into the specific works smoothly. This position may also have some opportunities to collaborate with local AE teams, Sales and Field Marketing, as well as opportunities to be involved in cross country projects.
The Sr. R&D Engineer – Product Specialist for foundry support contributes to the support of Ansys products enablement and enhancement with worldwide foundries. In this role, the Sr. R&D engineer will collaborate with a team of expert professionals to understand foundry technology requirements and accomplish solution enhancement objectives.
Key Duties and Responsibilities
Provide guidance and support promptly to help our partner achieve their success.
Collaborate with the Ansys product development teams to translate customer requirements into new product features, test new releases of Ansys products, develop workflow best practices using Ansys solutions.
Contribute to consulting services, conduct introductory and/or intermediate training.
Performs moderately complex development activities, including the design, implementation, maintenance, testing and documentation of software modules and sub-systems
Understands and employs best practices
Performs moderately complex bug verification, release testing and beta support for assigned products.
Researches problems discovered by QA or product support and develops solutions
Understand foundry technology requirement, defining spec and work with RD to enable the solution.
Support foundry technology collaboration with Ansys solution, including certification, reference flow, and mutual customer support
Works under the general supervision of a development manager
Minimum Education/Certification Requirements and Experience
BS in Electrical Engineering, or related field with 5 years' experience
Working experience with EDA solution, EDA companies, semiconductor design companies, semiconductor foundries.
English, Japanese at business level
Preferred Qualifications and Skills
Master's degree in Electrical Engineering
Experience with using Ansys Totem, IC layout editor, spice simulation tool
Knowledge of Ansys or other commercial CAE, CAD, EDA software
Familiarity with circuit level and timing analysis of signal integrity applications
Understanding of Electronic Migration, Electro Static Discharge and other IC signoff criteria
Logical thinking and problem-solving ability
Strong interpersonal and communication skills
Sense of urgency, strong organizational and follow up skills
Familiarity with TCL, Python or Perl
Share this post via:
---