Quality Assurance Engineer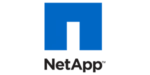 Website NetApp
About NetApp
We're forward-thinking technology people with heart. We make our own rules, drive our own opportunities, and try to approach every challenge with fresh eyes. Of course, we can't do it alone. We know when to ask for help, collaborate with others, and partner with smart people. We embrace diversity and openness because it's in our DNA. We push limits and reward great ideas. What is your great idea?
In a world full of generalists, NetApp is a specialist. We're focused on one thing, helping the world's leading organizations get the most out of their data. NetApp brings enterprise-grade data services into the cloud, and the simple flexibility of cloud into the data center. Our industry-leading solutions work across diverse customer environments and the world's biggest public clouds.
Job Summary
Debugs software products through the use of systematic tests to develop, apply, and maintain quality standards for company products.
Job Responsibilities
Develops, modifies, and executes software test plans, automated scripts and programs for testing. Analyses and writes test standards and procedures.
Maintains documentation of test results to assist in debugging and modification of software.
Analyses test results to ensure existing functionality and recommends corrective action. Consults with development engineers in resolution of problems.
Provides feedback in preparation of technical appraisals of programming languages, systems, and computation software.
Ensures quality computer integration into the overall functions of scientific computation, data acquisition, and processing.
Job Requirements
Minimum of a BS degree in Computer Science with 2+ years of software development experience, or MS degree in Computer Science
2+ years of experience with hands of experience in coding with python or C# or any scripting language.
Excellent problem-solving skills, coupled with strong communication skills, and a sense of ownership and drive.
Should be based in Ireland and have the unlimited right to work in Ireland.
Who do we look for?
Who do we look for? Are you a continuous learner who wants to join an empowered team of forward-thinking, smart, dedicated technologists that approaches every problem with fresh eyes? If you answered yes, you may be who NetApp is looking for! We recognize that not everyone fits neatly into any checklist, but below are some of the skills and experience we think will help make you successful in this role. If you don't match everything on this list, but are excited about the opportunity and think you could contribute, we'd love to hear from you.
Share this post via:
---