Product Sales Manager – Optics & Photonics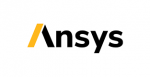 Summary / Role Purpose
The Product Sales Manager is responsible for directing and supporting collaborative sales efforts to grow one or more assigned product lines. The successful Product Sales Manager will ensure the profitability and continued growth of a specific set of products for the organization. As an expert in the assigned product line, the Product Sales Manager is responsible for achieving a direct sales quota in that product line, as well as supporting overall product-line success, all within an overlay structure.
Key Duties And Responsibilities
Performs product sales activities for new/renewal business for one or more assigned product lines to achieve or exceed assigned product and service revenue objectives.
Partners with field and enterprise sales within Ansys and Channel partners, to collaboratively develop and pro-actively execute strategies that drive product and service revenue as part of an overall account strategy .
Effectively contributes to all stages of the sales process.
Facilitates communication with the sales and technical team with respect to updates on product capabilities, success stories and winning strategies.
Establishes, develops and maintains business relationships with current and prospective customers to generate new business for the organization's products and services .
Participates in industry shows and conventions .
Creates and leads advanced solution presentations to match identified customer needs using company's products & services. Identifies Ansys advantages and positions Ansys' products and services as superior to competitive offerings .
Coordinates and organizes technical (ACE) support for demos, PoCs, support of evaluation, training etc.
Works with team members to develop clear and effective written proposals, quotations, and value propositions for current and prospective customers.
Provides client feedback to product development and marketing staff.
Minimum Education/Certification Requirements And Experience
Education & Years of Experience: Bachelor's degree in technical, engineering, business or related field with 4+ years sales or consulting experience in selling engineering/technology applications with a proven track record of success OR 8+ years sales or consulting experience in selling engineering/technology applications with a proven track record of success .
Demonstrated proficiency of engineering analysis and technology .
Excellent communication and organizational skills and the ability to work independently, interdisciplinary and with several teams (ACE, DEV, Marketing, PM etc.) and hierarchies within the organization .
Ability to foster collaboration & coordination with personal distributed across multiple global sites
Fluent in English and in the local language of the territory
Travel: up to 50%
Preferred Qualifications And Skills
Demonstrated knowledge of company's products/services and pricing practices a plus .
Demonstrated knowledge and understanding of the product market position.
Aptitude for problem-solving; ability to determine appropriate solutions for customers .
Ability to network using direct (face to face) or indirect (email, phone, social media) technology.
Experience selling optics & photonics simulation products
Experience in designing optics & photonics products
Share this post via:
---