Principal Eng Design Enablmt Modeling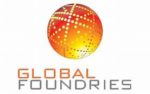 Website GlobalFoundries
About GlobalFoundries:
GlobalFoundries is a leading full-service semiconductor foundry providing a unique combination of design, development, and fabrication services to some of the world's most inspired technology companies. With a global manufacturing footprint spanning three continents, GlobalFoundries makes possible the technologies and systems that transform industries and give customers the power to shape their markets. For more information, visit www.gf.com.
Essential Responsibilities Include:
Develop and deliver analysis and modelling to enhance design methodology techniques.
Typically performs one or more of the following in capacity of either an individual contributor (as directed and/or independently), or as a manager:
Analyze and and represent semiconductor devices with industry standard models.
Applies knowledge of semiconductor physics and devices to evaluate and analyze test results
Works closely with device and other modeling engineers to interpret test results and debug device and measurement issues
Prepares reports summarizing results or to make technical recommendations.
Job Complexity
Shows mastery of many aspects within one technical discipline, with group-wide recognition as a senior member of a technical team.
Initiative and creativity result in significant changes to existing model extraction processes and methods, leads compact model development and implementation.
Solves complex, novel and non-recurring problems during the model development cycle.
Contributing inventor on a few patents
Contributes to conference or journal publications
Accountability
Works on small projects or on sets of tasks of large projects and assignments.
Trains and guides others in the own work area on technical skills as needed; ability to break down information for internal and external customers in a systematic and communicable manner.
Participates in and/or leads (project) teams
Relationship Focus
Limited and supervised contact at engineering level.
Maintains awareness of industry trends.
Actively engages with suppliers (demos, in-house work).
Attends consortia technical reviews.
Other Responsibilities:
Perform all activities in a safe and responsible manner and support all Environmental, Health, Safety & Security requirements and programs
Required Qualifications:
Specialized knowledge, imaginative thinking and sophisticated analytical techniques.
Good understanding of compact model extraction flow.
Good understanding of semiconductor device physics.
Requires a technical (University) degree. (Exceptions approved by local HR).
BS + 4-5 years of experience or
MS + 2-4 years
PhD + 1-2 year
Share this post via:
---