Principal Design Engineer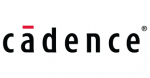 This is an opportunity to join a dynamic and growing team of experienced engineers developing physical IP for industry-standard high-speed serial-link protocols.
The successful candidate will ideally be a highly-motivated self-starter who can work independently to complete assigned tasks and contribute to project leadership. The candidate will contribute to all mixed-signal design, verification, and testing aspects. This includes circuit design and development from a high-level architectural specification, post-silicon test plan development and execution, and collaboration with the digital team to achieve functional and performance closure.
Candidate must have a thorough understanding of the following: 
Mixed-signal circuit design fundamentals
Mixed-signal circuit design and verification flows
Cadence analog design environment
Basic signal processing concepts
Familiarity with the following items is a plus:
Serial link design techniques
Data converter (ADCs and/or DACs) and/or clock synthesis and recovery (PLLs, DLLs, CDRs) techniques
MATLAB or C to facilitate architecture development
Hardware description languages such as SystemVerilog or VerilogA for functional model development
Scripting languages such as Perl or Python for automation
Silicon validation testing knowledge and experience
Other requirements:
Excellent verbal and written communication skills
MS/Ph.D. EE degree with 3+ years of analog design industry experience in advanced process technologies
The annual salary range for California is $140,000 to $260,000. You may also be eligible to receive incentive compensation: bonus, equity, and benefits. Sales positions generally offer a competitive On-Target Earnings (OTE) incentive compensation structure. Please note that the salary range is a guideline, and compensation may vary based on factors such as qualifications, skill level, competencies, and work location. Our benefits programs include: paid vacation and paid holidays, 401(k) plan with employer match, employee stock purchase plan, a variety of medical, dental, and vision plan options, and more
Share this post via:
---