Principal Analog / Mixed-Signal Design Engineer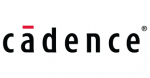 This is an opportunity to join a dynamic and growing team of experienced engineers developing physical IP for industry-standard high-speed serial-link protocols.
The successful candidate will ideally be a highly-motivated self-starter who is able to work independently to complete assigned tasks within project timelines.
It is expected that the candidate will contribute to all aspects of mixed-signal design, verification and testing. This includes circuit design and development from a high-level architectural specification, post-silicon test plan development and execution, and collaboration with the digital team to achieve functional and performance closure.
Candidate Must Have Thorough Understanding Of
Mixed-signal circuit design fundamentals
Basic signal processing concepts
High-Speed Analog/Mixed-Signal circuit design and verification flows
Cadence analog design environment
Familiarity with The Following Items Is a Plus
Serial link design techniques
Data converter (ADCs and/or DACs) and/or clock synthesis and recovery (PLLs, DLLs, CDRs) techniques
Hardware description languages such as SystemVerilog or VerilogA for functional model development
MATLAB, Python or C to facilitate architecture development
Scripting languages such as Perl or Python for automation
Silicon validation testing knowledge and experience
Other Requirements
Excellent verbal and written communication skills
PhD EE degree with 3+ or MS with 5+ years of relevant industry experience in advanced process nodes
We're doing work that matters. Help us solve what others can't.
The annual salary range for California is $128,100 to $237,900. You may also be eligible to receive incentive compensation: bonus, equity, and benefits. Sales positions generally offer a competitive On Target Earnings (OTE) incentive compensation structure. Please note that the salary range is a guideline and compensation may vary based on factors such as qualifications, skill level, competencies and work location. Our benefits programs include: paid vacation and paid holidays, 401(k) plan with employer match, employee stock purchase plan, a variety of medical, dental and vision plan options, and more.
Share this post via:
---