Full Time
Applications have closed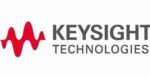 Overview
Keysight is on the forefront of technology innovation, delivering breakthroughs and trusted insights to the world's visionaries and innovators in electronic design, simulation, prototyping, test, manufacturing, and optimization. Our ~15,000 employees create world-class solutions in communications, 5G, automotive, energy, quantum, aerospace, defense, and semiconductor markets for customers in over 100 countries. Our technical solutions – and our methods for creating them – help connect and secure the world. Learn more about what we do and how we do it.
Our powerful culture has led to us being independently recognized on Fortune 100's Best Companies List and we are "Great Place to Work" Certified. We're driven, collaborative, ethical, and curious, and we value all ideas, especially bold ones. And our culture extends far beyond our own walls. Our corporate social responsibility efforts support our communities, nurture the next generation of engineers, and promote environmental sustainability.
At Keysight, Inclusion, Equity & Diversity is an integral part of our core values. We believe that when people feel a sense of belonging, they can be more creative, innovative, and thrive at all points in their careers. We believe everyone should be respected in the workplace and in their communities regardless of race, color, age, gender, sexual orientation, gender identity and expression, ethnicity, religion, disability, veteran status, national origin, or any protected class. We continuously challenge ourselves to grow in our understanding of inclusion by engaging in a wide variety of diversity programs, initiatives, employee network groups and mentoring/development. This is Keysight – People and Culture – YouTube
This is your opportunity to establish a role in the new Precision Meso-scale Technology Center (PMTC) in Colorado Springs. Delicate precision and care with the highest quality are at the heart of the leading-edge components made in the Precision Meso-scale Technology Center within Keysight. In this role, you will be providing process and production services in the Electroplating Department, adding metal to precision parts, improving their function and value.
Responsibilities
Uphold and enforce safety culture as it pertains to proper process and PPE usage within the workplace.
Perform plating operator duties as required:
Prepare machined parts for the electroplating process.
Load prepared parts into the automated plating system.
Load the appropriate recipe programs for each part.
Initiate and monitor the plating process.
Inspect parts for defects once plating is complete utilizing various inspection criteria and tools.
Work with plating technicians and engineers to ensure issues are evaluated and resolved.
Align with other PMTC departments to process parts/jobs through their schedule to ensure absorption metrics are met.
Be prepared to work overtime as business conditions require. Compensation for overtime worked will be in accordance with Colorado state law and company policy.
Qualifications
Keysight is looking for a highly motivated individual. Candidates must have the ability to function with a high level of responsibility, use good judgment and understand the impact of your decisions. A willingness to learn, strong teamwork ethic, a positive attitude, and flexibility will foster an environment that will support personal and professional growth. You will be working in cross functional teams including co-workers, engineers, maintenance technicians and management team.
Proven success in a precision electroplating or similar operation to over-deliver on customer needs.
At least 2 years' experience in metrology or measurement tooling and critical cosmetic inspection and handling of delicate and or small parts demonstrating rapid skill development and progressively increased proficiency.
Must have effective verbal and written skills, enabling effective interaction with co-workers, engineers, maintenance technicians and management team.
Must have demonstrated the comprehension skills to follow processing instructions, both formal and informal, and must have the ability to learn and retain instructions/information given.
Must have the ability to perform math at a level to calculate processing rates and times.
Must be able to read prints and comprehend GD&T methodology.
You must be able to work in a process environment and be comfortable working in an environment with a variety of chemicals.
Pay Range:
$35,340.00 – $58,900.00 Annually
Share this post via:
---