Physical Implementation Tape Out Engineer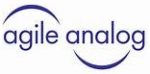 Website Agile Analog
As a Physical Implementation Engineer with a particular focus on the quality of tape-out ready IP cores, you will be our champion for high-standard quality control to ensure our IP products are of the highest quality and enable seamless integration of our IPs to our customers. You will responsible for performing tape-out quality checks on various IP deliverables using industry leading EDA tools, and working with analogue and digital engineers to make sure the standards are met and the IPs are released on schedule. You will also be closely collaborating with both marketing and engineering teams to define and design new quality check requirements, and continuously develop and enhance QA infrastructure and processes as our IP roadmap evolves.
With our rich IP portfolio, this role offers you opportunities to gain experience working with multiple IP products implemented in a broad range of process nodes and developed for a variety of applications such as IoT, automotive and security.
What you will be doing
Performing QA checks using industry leading QA tools such as Crosscheck on various IP views (LEF, Liberty, Verilog, SPICE, GDS, ATPG etc.) to ensure consistency across all views as well as industry standard and design specific requirements are met in individual views.
Validating the quality and compatibility of IP views in various EDA tool environment such as Innovus, Calibre and Xcelium to ensure seamless integration into customers' design flows.
Working with technical leaders and engineers to drive QA issues to resolution and improve IP quality.
Collaborating with marketing and engineering teams to define new QA requirements where necessary according to product specification, and design and implement standard or custom QA checks to make sure the requirements are satisfied.
Continuously enhance QA infrastructure and comprehensiveness of the validation process.
Automating QA workflow to improve efficiency and productivity.
Requirements
What we need from you:
Experience of performing tape-out to multiple foundries
Experience of performing final design reviews or IP quality assessments.
Experience with validating IPs using QA tools (ideally Crosscheck).
Good understanding of various IP views such as LEF, Liberty, Verilog, SPICE, GDS, ATPG etc.
Experience with one or more EDA tools (Cadence, Synopsys, Mentor etc.).
Understanding of IC design process.
Experience with version control tools.
Attention to details and strong drive to achieve high standards.
Strong analytical skills.
Excellent time management and organizational skills.
Ability to work under pressure to meet delivery deadlines.
Proficiency in scripting and experience of automation (ideally Python).
Excellent communication and interpersonal skills.
Even better if you have:
Experience in digital/analogue/mixed-signal IP development.
Knowledge of ISO9000 quality management system.
Knowledge of IC design challenges in advanced nodes and the relevant best-practices and requirements in mixed-signal IP modelling
Benefits
What we offer in return:
As well as the opportunity to really play a pivotal part in our success, we offer:
A friendly, supportive and inclusive working environment
Flexible work hours to fit around your personal commitments
We consider individual requirements to work remotely with home set up assistance provided
Professional development and professional society membership
Company share options
25 days' annual leave with the option to purchase additional days
Company pension scheme (with a salary sacrifice option)
Private health insurance (including optical and dental cover)
Life Assurance
Cycle-to-work scheme
Employee Assistance Programme – free wellbeing and health services
If the above role matches your experience, skills and motivations then we would love to hear from you. Please submit your cv along with your salary expectations and we will be in touch shortly.
Share this post via:
---