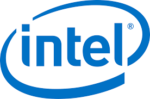 Intel
In this role you will be the focal-point for all factory Automation needs, owning Operational Excellence as well as new Capabilities delivery including ideations, demands and adoption.
You will be accountable for driving area efficiency improvements, process simplification, work with fab areas to innovate, create and implement solutions which will be adopted in the area/site.
You will integrate Factory business knowledge with an IT technical skills to demonstrate fast troubleshooting and deliver efficient solutions.
On the business side you will acquire area business knowledge and factory line management and work hand in hand with the factory equipment and process engineers.
On the technical side you will learn to install, configures and test IT capabilities, integrate and support the Factory automation systems to deliver best solutions.
You will use data analysis techniques, scripting and you will join software development effort if needed.
You will also be part of a global team, be the expert for a designated set of automation systems and will own driving road map and improvements in cross site teams.
Qualifications
Minimum BS/ BA degree in Information Systems, Computer Science, Computer Engineering, Systems Engineering or another relevant engineering field, Any working experience in IT will be great.
Technical knowledge such as data-modeling, SQL Language (PL SQL, T-SQL), .NET VB, coding languages like C Sharp, Python and Microsoft development tools is an advantage.
Business analysis and requirements gathering knowledge.
Solid verbal and written communication skills.
Organized and self-motivated individual.
Good interpersonal skills.
Good customer orientation.
Willing to work well with others in ambiguous and challenging environments.
Good problem solving skills and applied understanding of MBPS methodologies.
Apply for job
To view the job application please visit jobs.intel.com.
Share this post via:
---