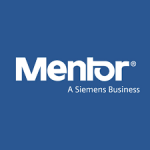 Website Mentor Graphics
Position Overview:THIS POSITION CAN BE LOCATED ANYWHERE WITHIN THE EASTERN US.
Primary Purpose: Develop and grow a territory of accounts. Establish and cultivate strong customer relationships and drive MGC software sales/services.
Major Responsibilities:Effectively prospect the territory to uncover companies that have a potential need for Mentor Graphic solutions. Generate leads through web search, use of Mentor internal marketing teams, electronic and print media and networking.
Qualify potential accounts to understand customer needs and buying process. Uncover customer desired objectives, the obstacles to their success and the cost of inaction
Identify key customer projects and decision makers. Engage and interact within customer at various levels understand customer infrastructure and hierarchy
Formulate MGC solutions to meet customer requirements. Propose and present a set of technologies and/or services that address customers' needs
Negotiate and close a Win/Win transaction. Work closely with customer to reach mutually beneficial agreement
Deliver and deploy solutions to customer happiness. Collaborate with field technical team and customer to drive adoptions.
Scope of Job: Career-level sales persons who is a fully qualified, experienced professional. Account Manager will be responsible for selling Mentor Graphics products or services, developing new accounts and/or expanding existing accounts.
Job Qualifications:BSEE or BSCS or equivalent
8+ years of related sales experience
Ability to develop customer's relationships at management level
Structure and lead complex deals
Must understand EDA tools and design flows
Ability to lead and motivate small teams
Excellent communication and presentation skills
Must be proficient in Microsoft office (Power Point, Excel & Word)
Good organizational skills
Self driven and proactive
Resourcefulness to change