Machine Learning Engineer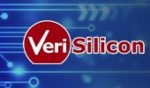 Descriptions
Develop architecture modeling tools for RTL design and design verification.
Develop and validate test cases to verify accuracy and efficiency of modeling tools.
Design novel algorithms to solve computer vision and machine learning problems.
Work with engineer teams to realize the architecture of Artificial Intelligence IP, to ensure optimization of entire hardware/software stack and to maximize the efficiency and utility of AI solutions.
Requirements
Master of Science in Statistics, Mathematics, Computer Science or a related field.
2 years of work experience in machine learning engineering or related.
Proficiency in C, C++, Python. Familiar with DL frameworks (TensorFlow, PyTorch) and neural networks. Knowledge about NPU hardware.
Share this post via:
---