IT – Unix Admin / Systems Engineer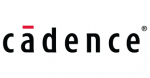 Website Cadence
Cadence is seeking for an IT Unix Administrator / System Engineer to join our team!!  You will work as part of a team who supports and maintain our Unix infrastructure globally
The Unix Administrator will be a hands-on IT Professional who will be responsible for System Administration while working on Redhat Linux, SUSE Linux, AIX, Cent OS technologies as well as working with Monitoring Tools such as Foreman, Elk, Grafana
Role: Unix Administrator – System Admin
Location: Austin, TX
Must have:
Hands-On: Redhat Linux, SUSE Linux, AIX, Cent OS
Hands-On Monitoring Tools:  Foreman, Elk, Grafana
Hands-On: Experience in working with Puppet administration, creating modules, troubleshooting issues
Solid experience working with Ansible to create playbooks.
Required:
At least 4 years of experience specializing in System Administration working on Redhat Linux, SUSE Linux, AIX, Cent OS.
Involved in the installation, configuration, and administration of RHEL 4.x/5.x/6.x/7.1, SLES 10/11/12).
Experience in System Administration, System Builds, Server builds, Installs, Upgrades, Patches, Migration, and Troubleshooting.
Should have a good working knowledge to administer LDAP, and DNS servers.
Should have good working knowledge and experience in working on Perl, and Python.
Should have good networking concepts and HW support experience.
Ability to prioritize tasks and work under pressure
Collaboration capability, Teamwork sprint, Personable, professional demeanor.
Effective written and verbal communication skills in English.
Role:
Would be a member of the Unix global support group.
Would be required to work on operations to manage Unix infrastructure globally.
Would be required to work on support tickets and global rollouts.
Education:
Engineering graduate (Computer/Electronics).
Share this post via:
---