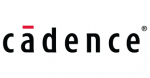 Website Cadence
Need experience in Linux environments and proficiency in tasks such as shell scripting.
Direct and perform tasks related to solving operational issues within the data center
Analyze and design operations that will improve workflow, handle equipment layout, and help ensure accident prevention
Support operations, including the physical layout of equipment.
Document existing operational processes, equipment, and processes.
Utilize a framework for monitoring tools, escalating key issues, and ensuring timely service implementation.
Diagnoses/troubleshoots/installs/repairs all software, hardware, and components.
Installing, Basic Configuring, and Troubleshooting Networking Equipment: Routers and Switches.
Good understanding of the OSI Model and TCP/IP protocol suite (IP, ARP, ICMP, TCP, UDP, SMTP, FTP, TFTP)
Configure Terminal Servers for out-of-band management
Manage daily issues, including daily health checks of servers and processes, working closely with end-users, development teams, and Infrastructure teams to prioritize, resolve, and mitigate outages.
Server installation and maintenance (rack and stack, label, HDD, memory, CPU, RAID batteries, NICs, etc.)
Able to review design documentation & validate equipment deployment according to plans
Network installation and maintenance (rack and stack, label, cabling, parts replacement, etc.)
The site builds and refreshes while meeting current quality standards
Interact with onsite staff and vendors for hardware replacement, delivery, and diagnostics.
Perform operational tasks associated with data center implementation, migration, deployments, cabling, rack, and stack.
Responsible for assisting with all projects and repairs throughout the data center.
Participate in an on-call rotation and provide hands-on coverage during maintenance.
Excellent data center organization skills and meticulous attention to detail.
Familiarity with fiber and copper network cabling, including IP and SAN deployments.
Responsible for maintaining acceptable ticket loads and incident SLAs.
Follow documented escalation procedures.
Sync with global teams on various tasks and upcoming initiatives.
Understand and adhere to documented policies, processes, and procedures
Assist with process improvement initiatives and documentation of policies, processes, and procedures, including runbooks.
Must be able to lift and move 50-pound
Share this post via:
---