Internship: Development of an Innovative BRDF Model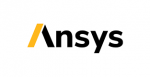 Website ANSYS
Date: Feb 19, 2020
Location: Toulon, FR, 83137
Company: Ansys
SUMMARY
The ANSYS optical simulation software ANSYS SPEOS & ANSYS VRXPERIENCE rely on the accurate description of the Surface Optical Properties of the scene objects.
In the present internship, we seek to extend the modelling capabilities to new innovated thin film modelling with diffractive properties. The duration will be 6 months.
RESPONSIBILITIES
The intern, with the support of teams expertise, will take over the following actions:
State of the art documentation & analysis of the technical feasibility of Nvidia Material Descriptive Language integration.
C++ development of a new innovative diffractive surface BRDF.
C++ development of a new importer plugin to support various hardware measurement devices.
MINIMUM QUALIFICATIONS
University Master 2, or equivalent graduation certificate.
Knowledge of C/C++ development.
Basic Optical surface modelling (BRDF).
Knowledge of microfacet model is a plus.
The candidate must speak French and/or English.
Share this post via:
---