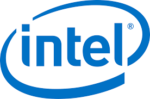 Intel
Job Description
Find hardware and security an irresistible combination?
Exploring the next "big-bang" vulnerabilities and attacks in top of the line SoC (System-on-Chip) is what really kicks you?
Power analysis, Fault injection and Reverse Engineering fits well into both the real and imaginary parts of your proficiency ?
We are looking for passionate talented HW Security Experts who can naturally merge into our beautiful puzzled cyber world – is it YOU?
About us
Intel's IPAS corporate organization is looking for experienced HW Security Experts to join its iSTARE team ranks !
iSTARE (Intel Security Threat Analysis & Reverse Engineering) mission is "to break what we make" while targeting the entire parts of embedded systems (Architecture, SW, FW, HW, IP, etc.), exploring for vulnerabilities and implementing complex multi-stage exploits on multiple platforms and architectures.
Our goal is to provide the R&D teams with effective security inputs on vulnerabilities root-causes, suggest mitigations and preventions, guide for fixes and defenses and take part in developing innovative cyber security technologies and solutions.
iSTARE team combines two decades of experience in offensive security research with an extremely diverse engineering and science expertise, including:
Electronics, Computers, Aeronautics, Crypto, Math, Failure Analysis, Nano-technologies, Silicon technologies, Chemistry, … and more.
Just imagine… hacking into state-of-the-art hardware platforms created with most advanced technologies and processes, using variety of exciting best tools and techniques, backed by a huge company and managed like a tight family… is our reality!
About you
Your role requires hacker mind-set, learning new knowledge domains quickly, deep technological understanding, ability to identify flaws and vulnerabilities in complex secure systems, suggest mitigations and security guidelines for design and implementation.
Your work includes teamwork collaboration in security analysis and reverse engineering on embedded systems, hardware, software, cryptography, networking and more. You are expected to create significant contribution and impact intel's products security improvement and roadmap. Please be informed that Intel is proactively trying to find candidates for this position and that this position may not be available at this time.
#Security_IL
"#SW #Security "
Qualifications
HW security hands-on experience of at least 5 years
Silicon devices design, architecture, failure isolation or failure analysis in modern chips & processes.
Researching security principles and security attacks.
Physical hardware attack techniques (power analysis, fault insertion, reverse engineering,  or other)
Understanding of the underlying HW of computer systems, from transistor to ALU, from CPU chip to a full server in the cloud.
Reading layout & schematic while correlating them to the real world device
Experience in both document analysis and lab work
Ways to stand out from the crowd
Academic degree in Electrical Engineering, Computer Science, Mathematics, Physics or relevant sciences/engineering domains.
Understanding of modern embedded cryptography and common security issues.
Experience using JTAG/SCAN/Chip-Whisperer or other direct interaction with test hardware.
Understanding of complex SW/FW/HW projects design.
Modern process technology, manufacturing and failure modes.
Advanced CMOS devices (FinFETs and multi-gate transistor)
Back-end design
Inside this Business Group
Intel's Product Assurance & Security team is chartered with building & maintaining customer trust through unparalleled security, privacy & assurance of Intel products. This team drives security & assurance governance, identifies emerging threats, secures existing products through mitigations and defines & initiates future security innovations for Intel products.
Apply for job
To view the job application please visit jobs.intel.com.