Graphics Engineering Team Manager
Full Time
Applications have closed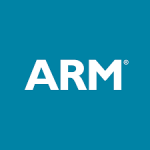 Website ARM
What does our group do?

In Arm's Client Ecosystem and Engineering group we address the needs of developers and other experience creators across the phone, laptop, wearable, and digital TV segments.
Our job is to:

Discover the problems and opportunities that our partners face, add technical depth to those problems so that we can help to guide our technology roadmaps and ensure that the solutions that Arm produces are well-adopted, through the delivery of the right software, tools, training, and marketing to the right audiences.
Our team has a broad set of skills, including partner relationship management, technical writing, market research, system modelling, performance analysis, software development and public speaking, and we deploy those skills to build deep relationships with key partners, run events, produce developer education, construct demos, and undertake complex software development partnerships. We are distributed worldwide, but with most of the team based in Cambridge, UK.
Role description

We are looking for a dedicated people manager for the graphics engineering teams. There are two small teams of software engineers, distributed over more than one site with the majority in Cambridge. Most work is conducted remotely with communication over Zoom, Teams and Slack, with one to two days in the office each week. The work of the teams is a mix of research, into groundbreaking graphics techniques like mobile ray tracing or VRS, and performance analysis and improvement on our partners game engines.
As people manager to the team, you would conduct weekly 1:1 meetings, act as career coach, help record performance and achievements for use in annual reviews and during promotion discussions. You would take some responsibility for team morale and productivity, organizing team celebrations and activities, reporting out and celebrating success.
You will assist with project management and the running of the agile development process, helping the team communicate updates and results to the rest of the business.
Depending on your interests and skills, there are many opportunities to get involved in the activities of parts of the organisation, including leading our presence at events and conferences, engaging with customers and partners, developing marketing campaigns and project management of long-running initiatives.
Technical leadership is provided by senior engineers within the team and the director to whom you would be reporting.
Role Requirements
Experience developing teams of software engineers
Experience running remote teams
Strong communication skills
Attention to detail
Makes good PowerPoint slides, writes great documents
Skills of interest
Familiarity with agile software development
Project management
Experience organising conferences or events
Share this post via:
---