Functional Safety Manager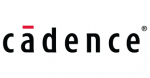 Website Cadence
Role and Responsibility:
The Functional Safety Manager will be responsible for the ISO 26262 safety management of Cadence design IP products targeted for automotive products, and development of ISO 26262 compliant processes, infrastructure and work products. He/she will work with the safety organizations of our customers, vendors, external safety expert consultants and internal product development teams to ensure that the functional safety process is well understood, executed and documented.
This role will be an integral part of an agile engineering team that focuses on bringing safety solutions per the ISO26262 standard to Cadence customers in the fast growing Automotive/ADAS markets.
This individual will support the organization's mission, vision, and values by exhibiting the following behaviors: excellence and competence, collaboration, flexibility, innovation, respect, accountability, ownership, and a sense of humor.
Specific Duties and Responsibilities:
Act as Functional Safety Manager for safety related hardware and software products
Analyze impact of ISO 26262 releases for DIP and create Functional Safety awareness across department
Perform safety management activities according to relevant standards during all project phases (concept, product development, production) such as developing safety plans including defining the necessary safety related activities, work products and processes
Manage creation of safety work products which include the Safety Plan, Safety Manual, Safety Requirements, and Safety Analysis including FMEDA and DFA and Safety Verification and Validation activities
Collaborate with project engineers, marketing & development team, safety consultants, vendors and customers on Functional Safety activities
Define and implement functional safety processes associated with hardware development
Create/review functional safety documentation according to ISO 26262
Conduct reviews with product teams to ensure functional safety standards are being met throughout product development cycles
Requirements:
BSEE/BS Computer Science, Computer Engineering, Electrical Engineering (or equivalent). MS preferred.
5+ or more years of relevant work experience.
Experience with ISO 26262 standard. Preferable if holds Safety certification.
Experience in functional safety compliance, testing or auditing or QA (quality assurance) of embedded HW/SW systems
Experience in safety analysis of hardware including FMEA, FMEDA and DFA
Experience in working with certification bodies to gain product certification to ISO26262
Experience with standards-based embedded HW/SW systems Product Development Life Cycle i.e. HW IP design and verification processes, ASIC design methodologies, and software development tools and methods.
Familiarity with Configuration, Requirements, and Documentation Management tools (e.g. GitHub, Jama, DOORS, JIRA, etc)
Strong analytical and problem-solving skills and clear, concise documentation writing skills
Excellent verbal and written communications skills and the ability to communicate complex ideas succinctly and persuasively to peers, management, customers and partners.
Good To Have:
Proven record of taking customer safety requirements from concept to final product.
Experience in working with certification bodies to gain product certification to ISO26262
Experience in fault injection techniques
Experience in ISO 26262 Part 6 software development
Experience in Software Quality and process (e.g., SPICE, CMMI).
Experience of applying MISRA standards in software development
Knowledge and experience with IEC 61508
Knowledge of ISO 9001 Quality Management standard
Travel: Occasional travel, including international travel, will be required.
Work Environment:
Reasonable accommodations may be made to enable individuals with disabilities to perform the essential functions.
Share this post via:
---