Director, Technical Solutions Sales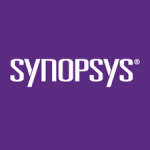 Website Synopsys
Job Description and Requirements
Our Go To Market Group is all about delivering high-value solutions to our customers while driving growth. This is an exciting opportunity to be part of the technical sales team that supports the industry-leading solutions across the EDA software spectrum.
The primary focus of the Director, Technical Solutions Sales (TSSM) is to drive business growth for Synopsys EDA tool suite with a specific focus on the Digital Implementation platform with specific focus on Aerospace and Government accounts. As a SNPS TSSM you will be responsible to define and implement growth strategies in tight collaboration with Account Managers and with the support of field engineering. As a Digital Implementation TSSM, you will also collaborate with TSSM's in the Custom/AMS platform and Verification domains to define a Synopsys centric solution to address the customer challenges.
As part of your daily job:
You'll be creating and fostering relationships with key decision makers on the customer side and conducting qualification/discovery meetings with the goal of understanding how Synopsys Digital Implementation platform fits the customer needs.
You will collaborate with the field engineering to drive the technical campaigns for pointed solutions to the customers
You will actively engage with different government entities in preparing responses to RFQ's and defining solutions in collaboration with partners in Sales, FAE and Product teams.
With the help of field engineering, you will also be responsible to represent the needs of our customers to the Digital Implementation Technical Marketing team and to Product management.
Synopsys Digital Implementation platform is anchored by industry leading Fusion Compiler, Primetime and Design Compiler tool suites
Key Qualifications: 
BS/MS EE, CS, CE or related discipline and 15+ years of experience.
Good understanding of the Design Implementation flows and methodologies.
Excellent interpersonal, presentation and communication skills with a passion for driving business in a challenging and rewarding environment
Ability to work in a fast-paced innovation rich environment
Passion for business growth and for cross-functional collaborations
Previous experience in technical sales is a plus
Share this post via:
---